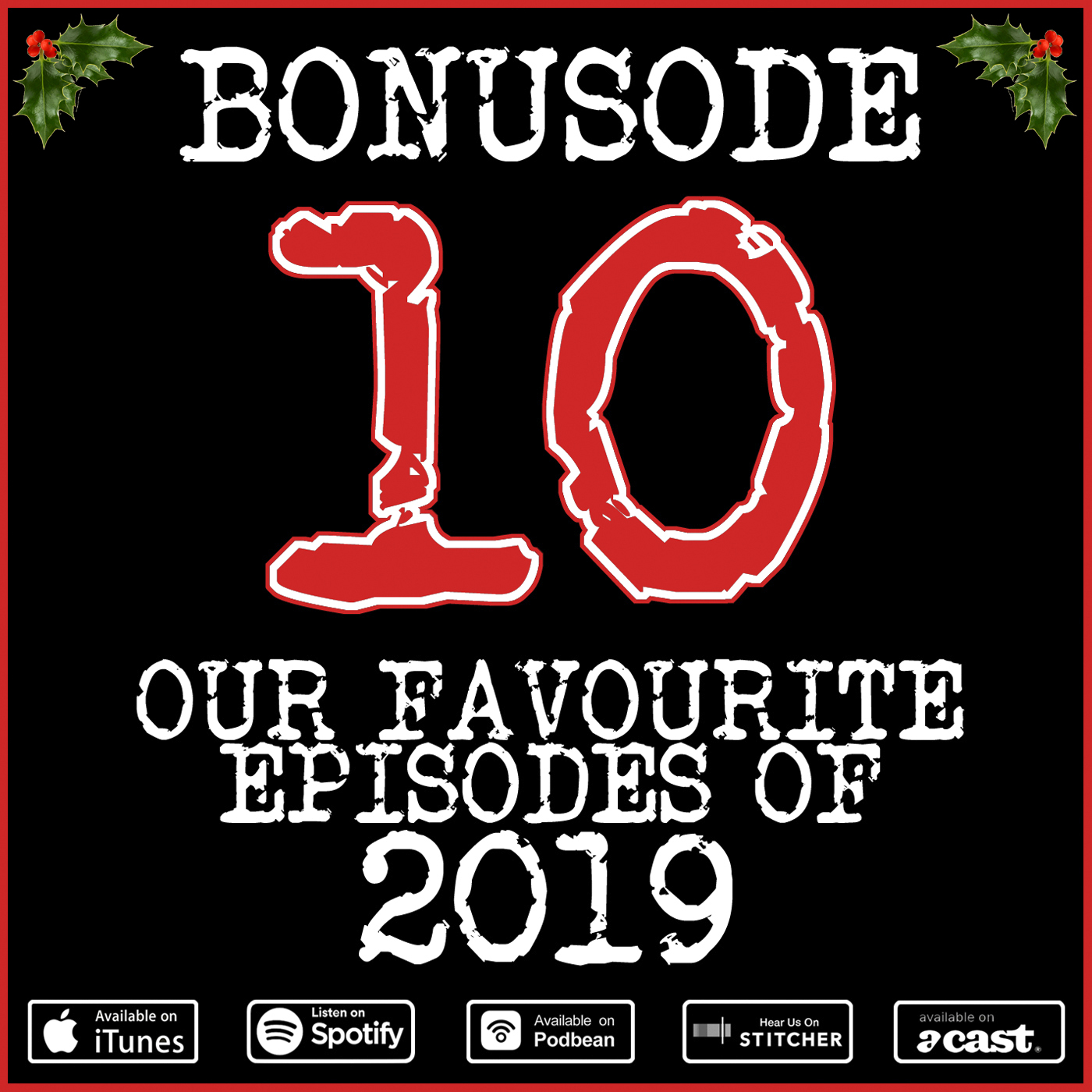 SURPRISE!
I know we said that we were done for the year but that's not strictly true. So here we come with a little surprise for you all, like a pair of pissed up Santas, with a BONUSODE about our favourite episodes of the year. 
That said, every single one of our guests have been incredible and we would like to extend our thanks to every one and hope to have you all back on again! 
Also, lastly, massive thanks to YOU, the listener. You. Are. Incredible. You make this whole thing worthwhile and make us laugh on a daily basis. Thank you for coming back week upon week. We will be hitting the road in 2020 and hope to see you all then.
Meanwhile, enjoy the episode and we will see you in 2020. 
---
Please note that this podcast may contain strong language and even stronger Scottish accents. 
Remember, you can keep up to date with our news by following us via the usual social media outlets: 
Plus you can drop us an email to stronglanguageviolentscenes@gmail.com
OR check out our WEBSITE! 
Strong Language & Violent Scenes theme and The Sunshine Kid by Mitch Bain
Edits & Artwork by Andy Stewart
Also, we love what we are doing and the response so far has been wonderful so if you enjoy what we do and want to help us continue to do it and help us to grow, then please consider sending us a few pounds. 
There is no lower or upper limit and every little helps.