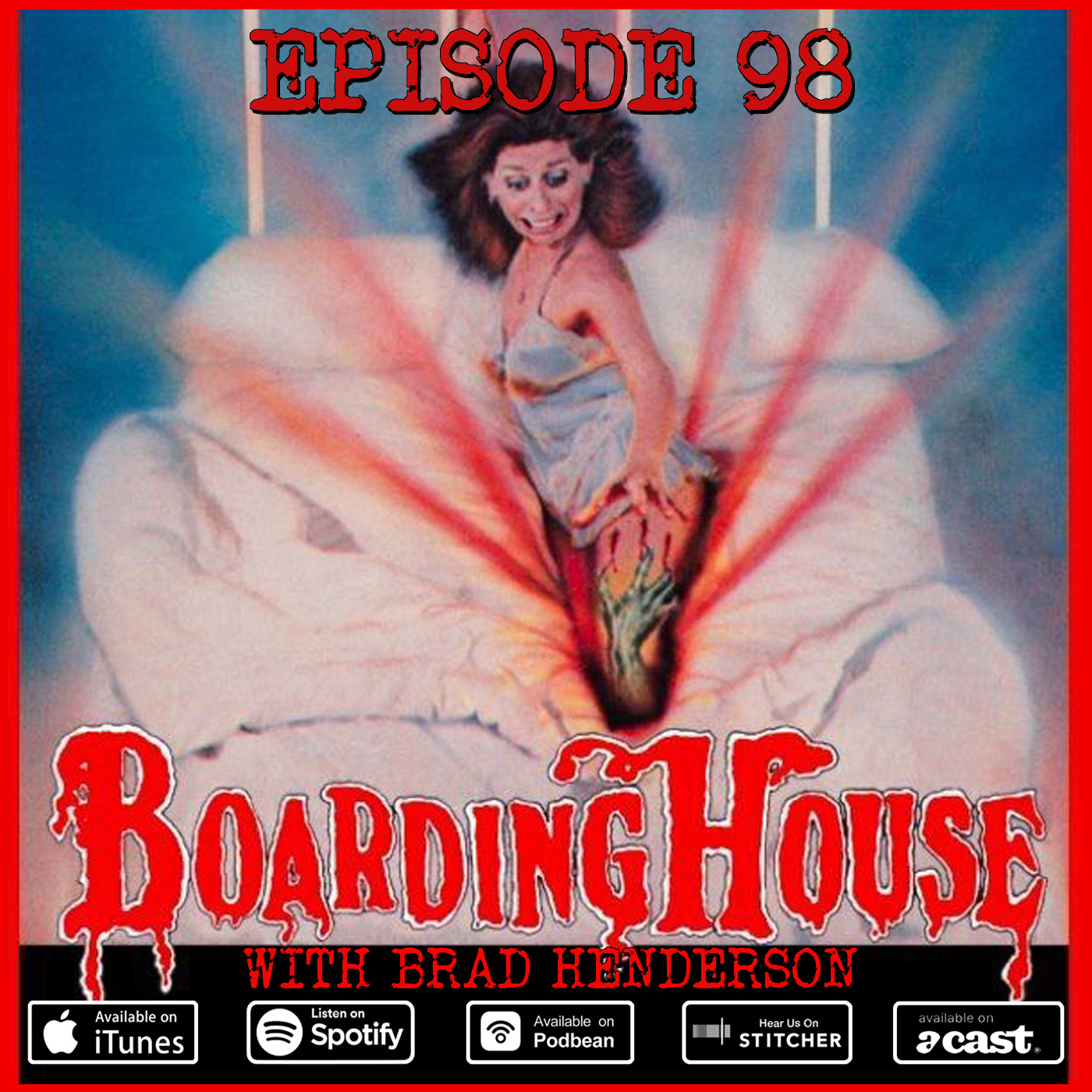 Good morning pals and welcome to this, EPISODE 98! We have just found out that we are facing down another three weeks in lockdown, AT LEAST, which is a bitter pill to swallow but, it's a necessary one. However, fear not! We will still be bringing you episodes as per the usual schedule, as we close in on Episode 100.
With that in mind, we bring you the second Brad H in as many weeks... This time around, he can be found in acquisitions and Special Features Production at the AMAZING Vinegar Syndrome... (SERIOUSLY, check them out. Superb stuff)
It's Brad Henderson!
His chosen film? Boardinghouse!
Brad schools the hosts on one of the earliest shot-on-video horror films, John Wintergate's 1982 EPIC, Boardinghouse, a wild time that is chock full of ideas... wild, out-there ideas. This one's a first watch for both Andy and Mitch. How will it go down? 
The synopsis is as follows: 
A boarding house is reopened years after gruesome murders were committed there. Suddenly, the body count begins once more!
Huge thanks to Brad for joining us! Follow him on Instagram HERE! 

Please note that this episode contains strong language, conversations of an adult nature and EXTREMELY Scottish accents. 
Remember, you can keep up to date with our news by following us via the usual social media outlets: 
Plus you can drop us an email to stronglanguageviolentscenes@gmail.com.
Strong Language & Violent Scenes theme by Mitch Bain.
Edits & Artwork by Andy Stewart
Also, we love what we are doing and the response so far has been wonderful so if you enjoy what we do and want to help us continue to do it and help us to grow, then please consider sending us a few pounds via Paypal to stronglanguageviolentscenes@gmail.com!
There is no lower or upper limit and every bit helps.