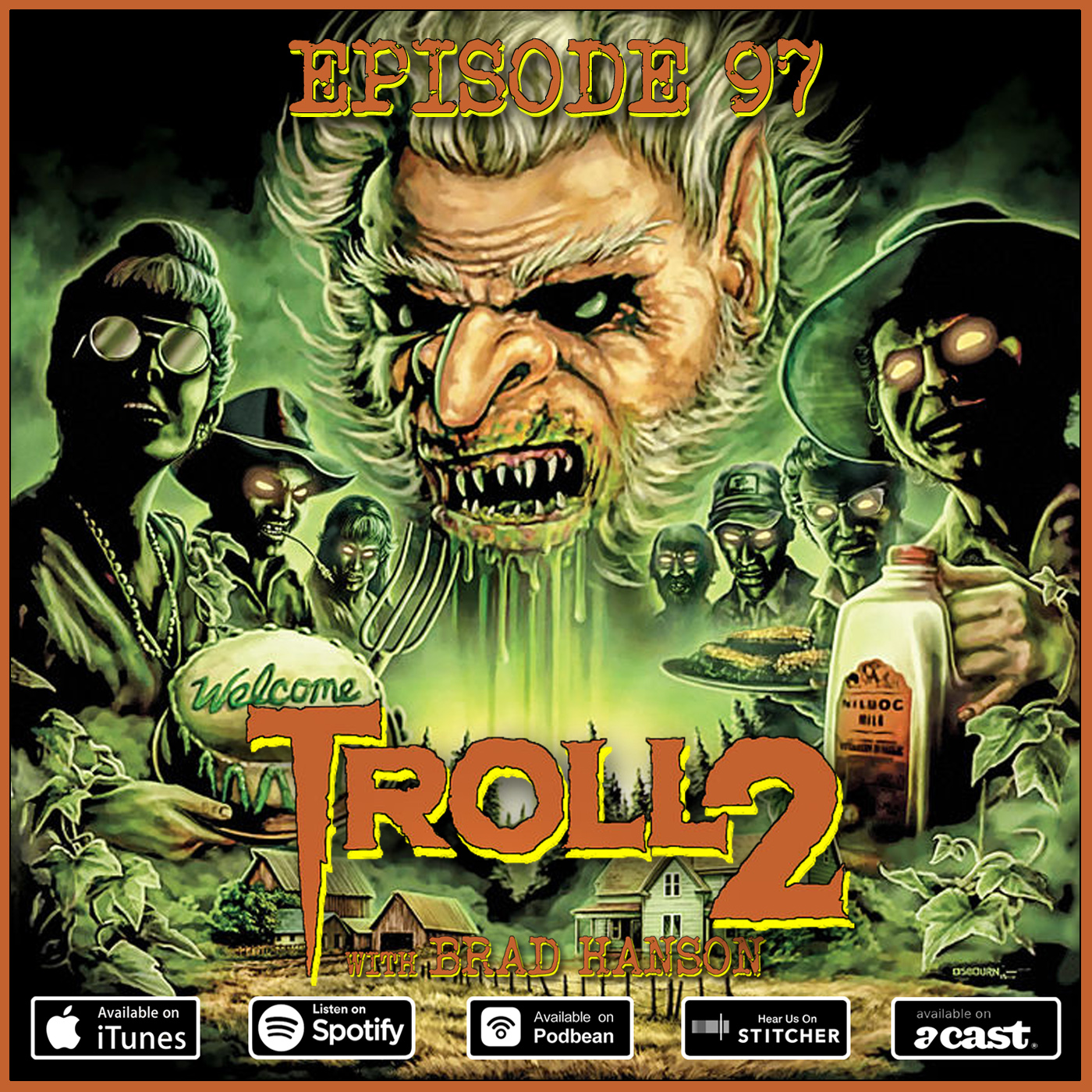 The quarantine recordings keep on coming and we shoot into Easter with this, Episode 97, and please don't be a dick and head out over the long weekend. Stay in and stay safe and listen to this episode, where we are joined by one of the contributors to the excellent Evolution of Horror Podcast...
It's Brad Hanson!
His chosen film? Troll 2!
Enough said. See it. Then see the documentary Best Worst Movie! You're welcome. 
The synopsis is as follows: 
When young Joshua learns that he will be going on vacation with his family to a small town called Nilbog, he protests adamantly. He is warned by the spirit of his deceased grandfather that goblins populate the town.
His parents, Michael and Diana, dismiss his apprehensions, but soon learn to appreciate their son's warnings.
Guided by his grandfather's ghost, will Joshua and his family stand a chance in fighting off these evil beings?

Huge thanks to Brad for joining us! Follow him on Instagram HERE! 

Please note that this episode contains strong language, conversations of an adult nature and EXTREMELY Scottish accents. 
Remember, you can keep up to date with our news by following us via the usual social media outlets: 
Plus you can drop us an email to stronglanguageviolentscenes@gmail.com.
Strong Language & Violent Scenes theme by Mitch Bain.
Edits & Artwork by Andy Stewart
Also, we love what we are doing and the response so far has been wonderful so if you enjoy what we do and want to help us continue to do it and help us to grow, then please consider sending us a few pounds via Paypal to stronglanguageviolentscenes@gmail.com!
There is no lower or upper limit and every bit helps.