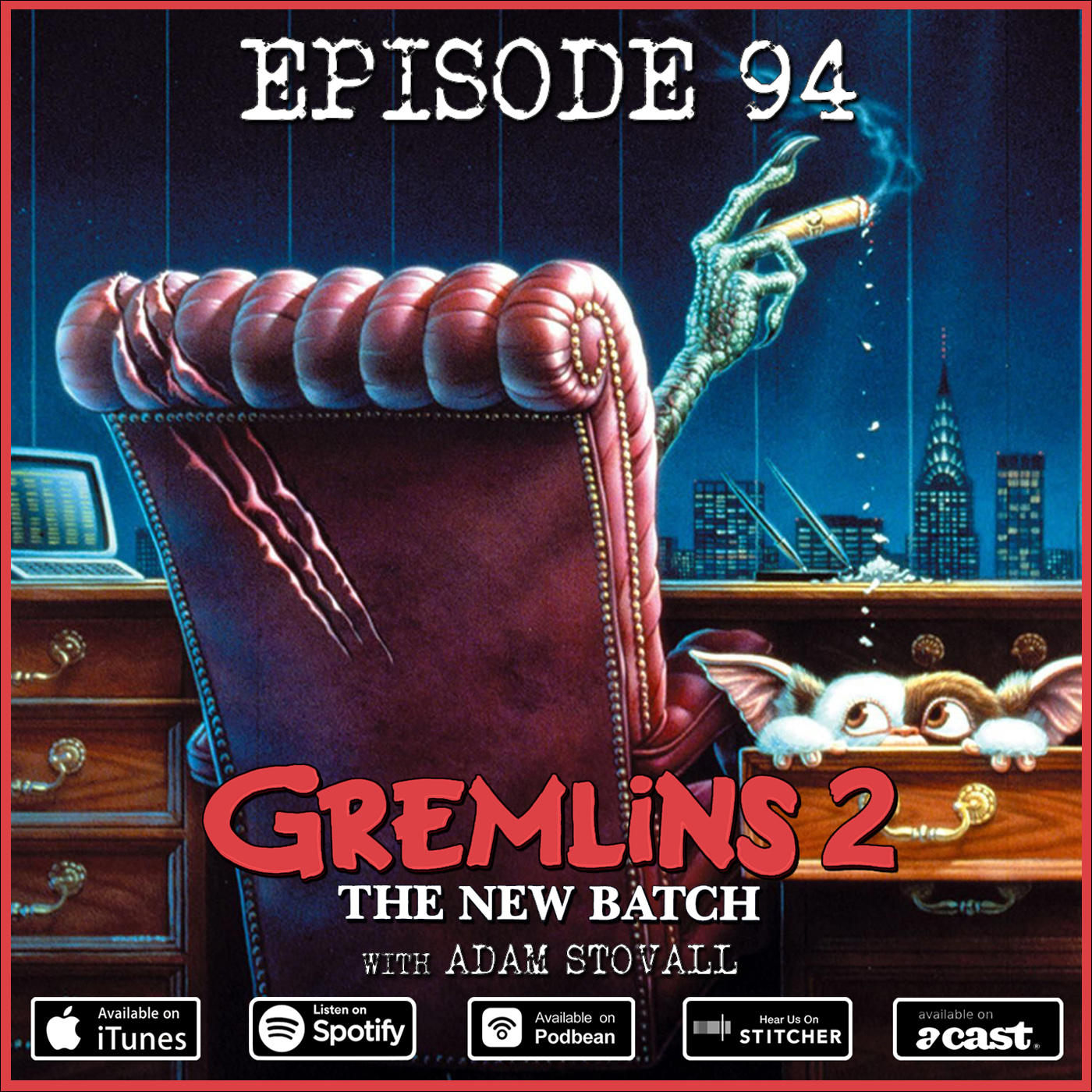 Wow. Lockdown! Quarantine! Self-isolation. 
It's fair to say that this has been one of the stranger weeks in our lifetimes and things are pretty up in the air and crazy. A little normalcy is what's required here so will continue to bring you episodes as usual. We will not abandon the quarantined. 
Now then, this week, fresh off the back of an amazing screening at Glasgow Frightfest which saw his film A Ghost Waits top MANY best of the fest lists AND being good enough to join us in person... It's Adam Stovall!
His chosen film? Gremlins 2: The New Batch!
Yes! It's 1990! It's the first 12 rated film that Andy saw in the cinema! It's one of the most tonally outrageous sequels ever made!
The synopsis is as follows: 
The magical collectibles store that Gizmo calls home has just been destroyed, and the tiny monster finds his way into a newly erected skyscraper.
Billy Peltzer and his bride-to-be, Kate, who have previously dealt with Gremlins run amok, discover that Gizmo and an impish legion of reptilian pals are inhabiting the downtown building. The couple tries to stop the creatures from escaping into New York City, but this new batch of beasts might be uncontrollable.
Huge thanks to Adam for joining us! Follow him on Twitter HERE! You can also contribute to the GoFundMe mentioned in the episode HERE!

Please note that this episode contains strong language, conversations of an adult nature and EXTREMELY Scottish accents. 
Remember, you can keep up to date with our news by following us via the usual social media outlets: 
Plus you can drop us an email to stronglanguageviolentscenes@gmail.com.
Strong Language & Violent Scenes theme by Mitch Bain.
Edits & Artwork by Andy Stewart
Jerry Goldsmith's theme from Gremlins 2 used with love and reverence and in accordance with fair usage guidelines. 
Also, we love what we are doing and the response so far has been wonderful so if you enjoy what we do and want to help us continue to do it and help us to grow, then please consider sending us a few pounds via Paypal to stronglanguageviolentscenes@gmail.com!
There is no lower or upper limit and every bit helps.