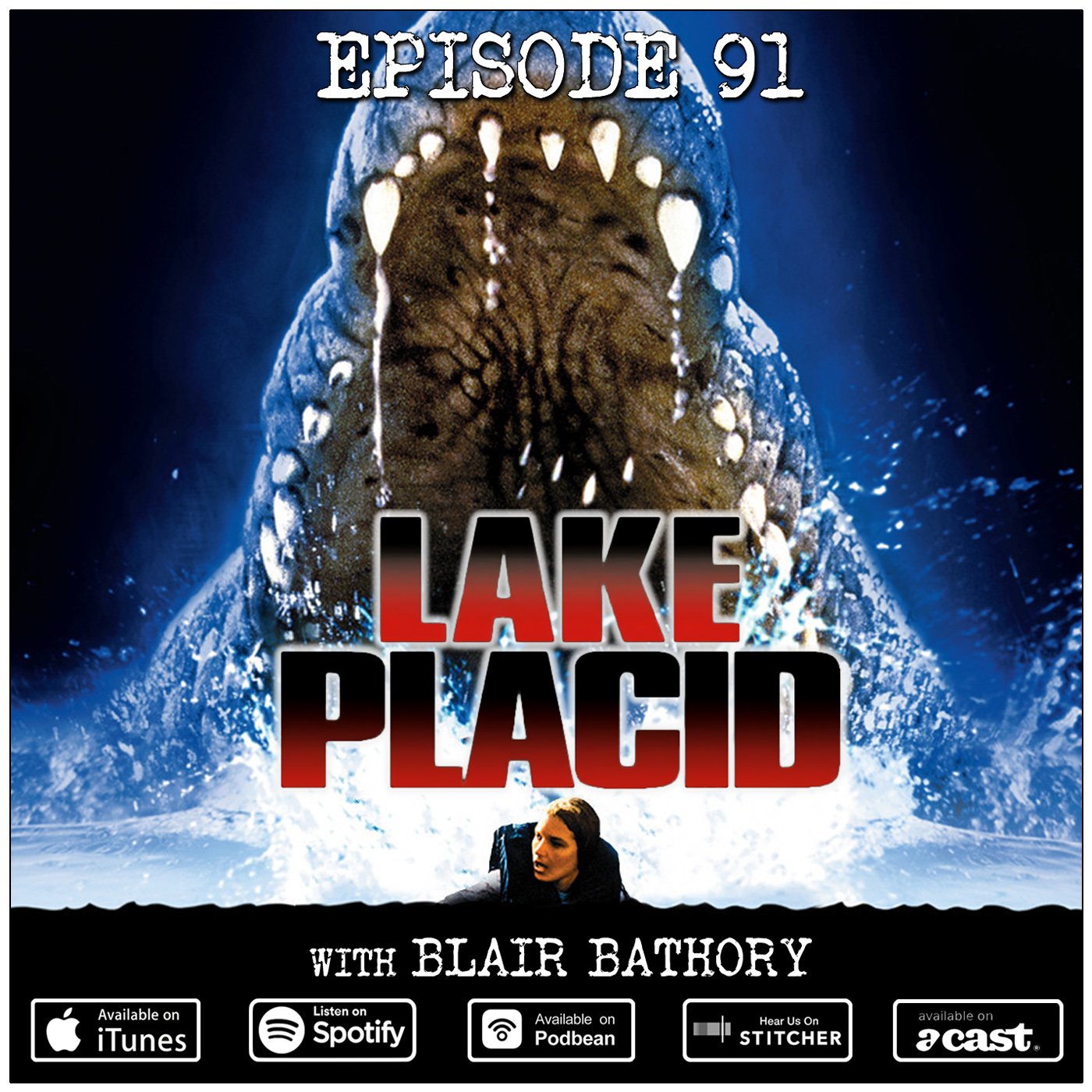 We have had big snakes, a plethora of small slugs and now, big fucking crocodiles and if Andy gets his way, this is a trend that will continue... 
This week, Andy and Mitch are  delighted to be joined for Episode 91 by a returning guest! She is the creator and host of online horror channel Fearhaus...
It's Blair Bathory!
Her chosen film? Lake Placid!
Yes! We are going all the way back to 1999 for Steve Miner's Lake Placid, a film with teeth but little bite. 
With an impressive cast that includes Bill Pullman, Bridget Fonda, Brendan Gleeson, Oliver Platt and the inimitable force of nature that is Betty White, Lake Placid was a monster movie of a time, in a similar vein to Anaconda, but is it actually any good? 
The synopsis is as follows: 
When a mysterious creature violently kills a man in a Maine lake, Jack Wells, the local game warden, looks into the bizarre case, along with Sheriff Hank Keough and visiting paleontologist Kelly Scott.
Looking for clues in a tooth that the beast left behind, Kelly and the others eventually locate the monster, a massive and vicious reptile eager to devour anything in its path.
Can the crocodile-like creature be stopped?
Huge thanks to Blair for joining us! Follow her on Twitter HERE! 

Please note that this episode contains strong language, conversations of an adult nature and EXTREMELY Scottish accents. 
Remember, you can keep up to date with our news by following us via the usual social media outlets: 
Plus you can drop us an email to stronglanguageviolentscenes@gmail.com.
Strong Language & Violent Scenes theme by Mitch Bain.
Edits & Artwork by Andy Stewart
Also, we love what we are doing and the response so far has been wonderful so if you enjoy what we do and want to help us continue to do it and help us to grow, then please consider sending us a few pounds via Paypal to stronglanguageviolentscenes@gmail.com!
There is no lower or upper limit and every bit helps.