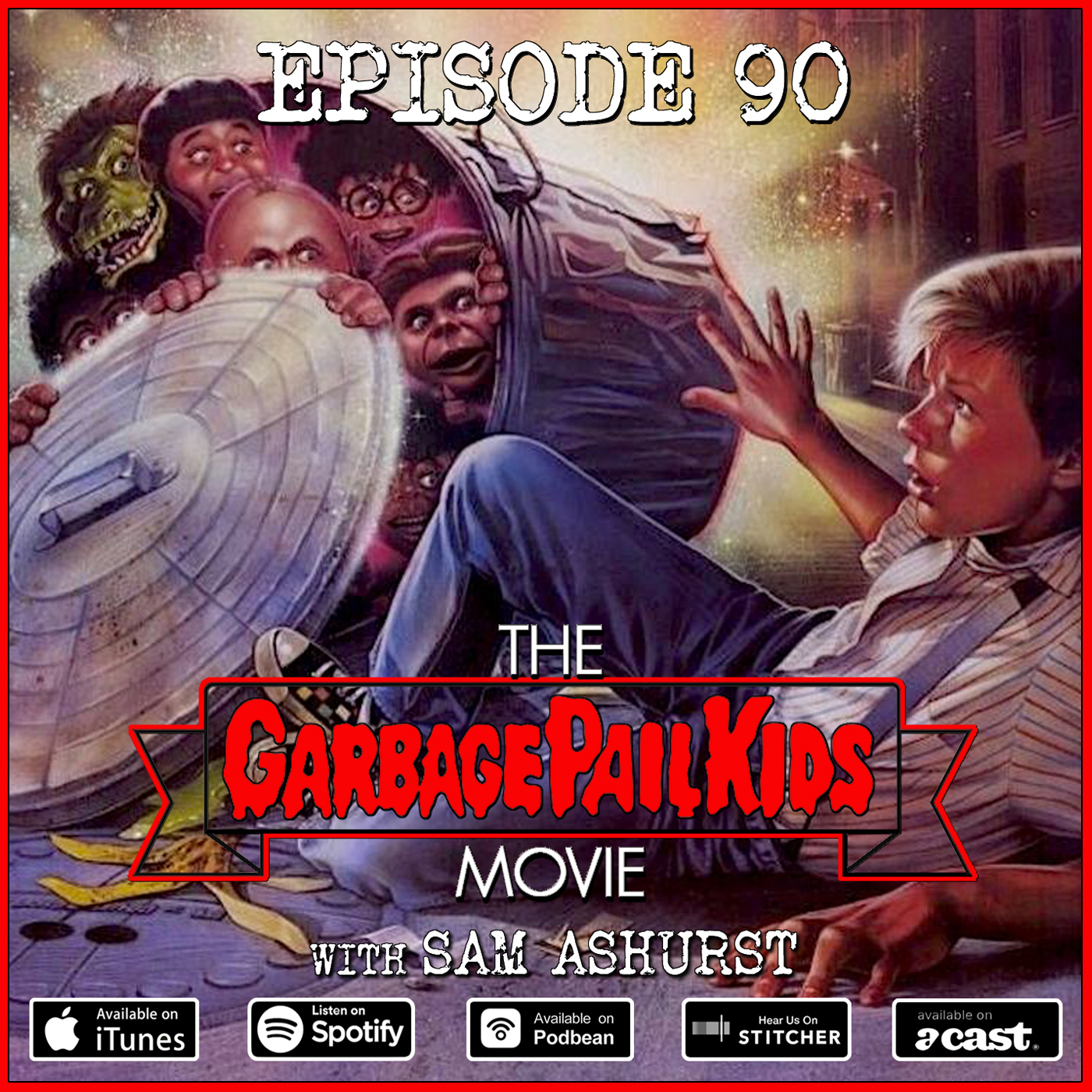 I really, truly, hope that you have strong constitutions as this one might be the most repulsive kids film ever made...
This week, Andy and Mitch are joined by the director of Frankenstein's Creature, the upcoming A Little More Flesh and also, co-host of the excellent Arrow Video Podcast...
It's Sam Ashurst!
His chosen film? The Garbage Pail Kids Movie!
Wow. This one is a doozy. A frequent video shop rental for both Andy and Sam and the first, though not the last, film to be based on a range of Topps trading cards, The Garbage Pail Kids Movie is an oft-maligned...experience...that fails as often as it disgusts. That is to say, frequently. 
However... Is there a little bit of magic to be found in these revolting little things? Is there a kind of warped morality at play? 
Or is it simply garbage? 
The synopsis is as follows: 
Meet Windy Winston, Messy Tessie, Foul Phil, Valerie Vomit and the whole outrageous Garbage Pail crew.
When the stinky bunch are let loose in the junk shop of mysterious Captain Manzini, young helper Dodger finds these grimy new arrivals are just the help he needs to deal with the local bullies.
But how can he get them back where they belong now they're free to gross our the world?
Huge thanks to Sam for joining us! Follow him on Twitter HERE! 

Please note that this episode contains strong language, conversations of an adult nature and EXTREMELY Scottish accents. 
Remember, you can keep up to date with our news by following us via the usual social media outlets: 
Plus you can drop us an email to stronglanguageviolentscenes@gmail.com.
Strong Language & Violent Scenes theme by Mitch Bain.
Edits & Artwork by Andy Stewart
"Working With Each Other" and excerpt from "You Can Be A Garbage Pail Kid" used with love and reverence and in accordance with fair usage guidelines. 
Also, we love what we are doing and the response so far has been wonderful so if you enjoy what we do and want to help us continue to do it and help us to grow, then please consider sending us a few pounds via Paypal to stronglanguageviolentscenes@gmail.com!
There is no lower or upper limit and every bit helps.