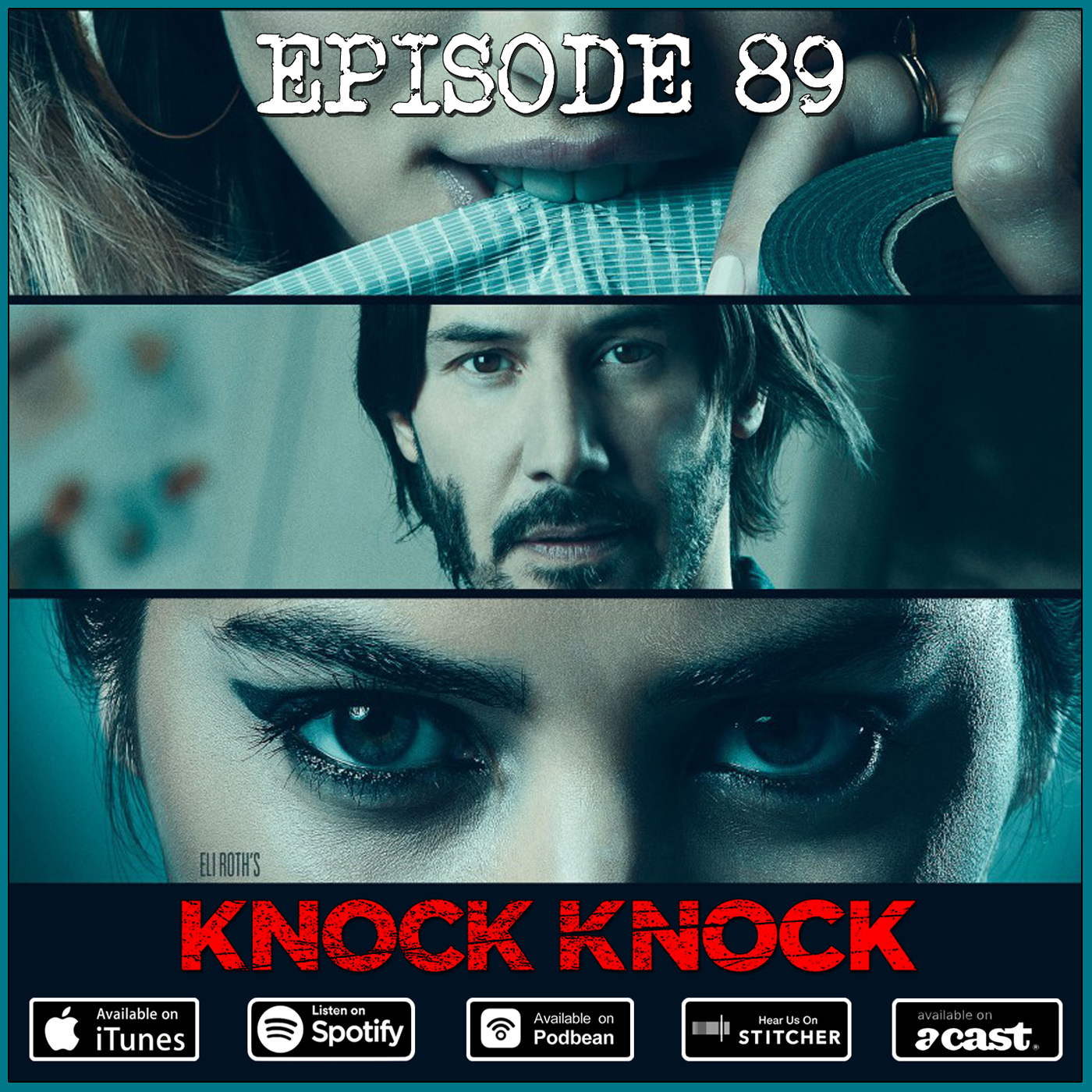 Welcome, one and all, to Episode 89 and our second monthly Andy v Mitch episode (or vice versa, depending whose choice it is). 
Andy went last time, so you know what that means? It's Mitch's turn! 
His chosen film? Knock, Knock!
Sigh... 
The synopsis is as follows: 
Keanu Reeves stars as Evan Webber, a happily married architect who appears to have everything a man could ever dream of.
During a weekend alone, his peaceful existence is interrupted by the sudden arrival of two lost and seemingly innocent young girls.

Please note that this episode contains strong language, conversations of an adult nature and EXTREMELY Scottish accents. 
Remember, you can keep up to date with our news by following us via the usual social media outlets: 
Plus you can drop us an email to stronglanguageviolentscenes@gmail.com.
Strong Language & Violent Scenes theme by Mitch Bain.
Edits & Artwork by Andy Stewart
Also, we love what we are doing and the response so far has been wonderful so if you enjoy what we do and want to help us continue to do it and help us to grow, then please consider sending us a few pounds via Paypal to stronglanguageviolentscenes@gmail.com!
There is no lower or upper limit and every bit helps.