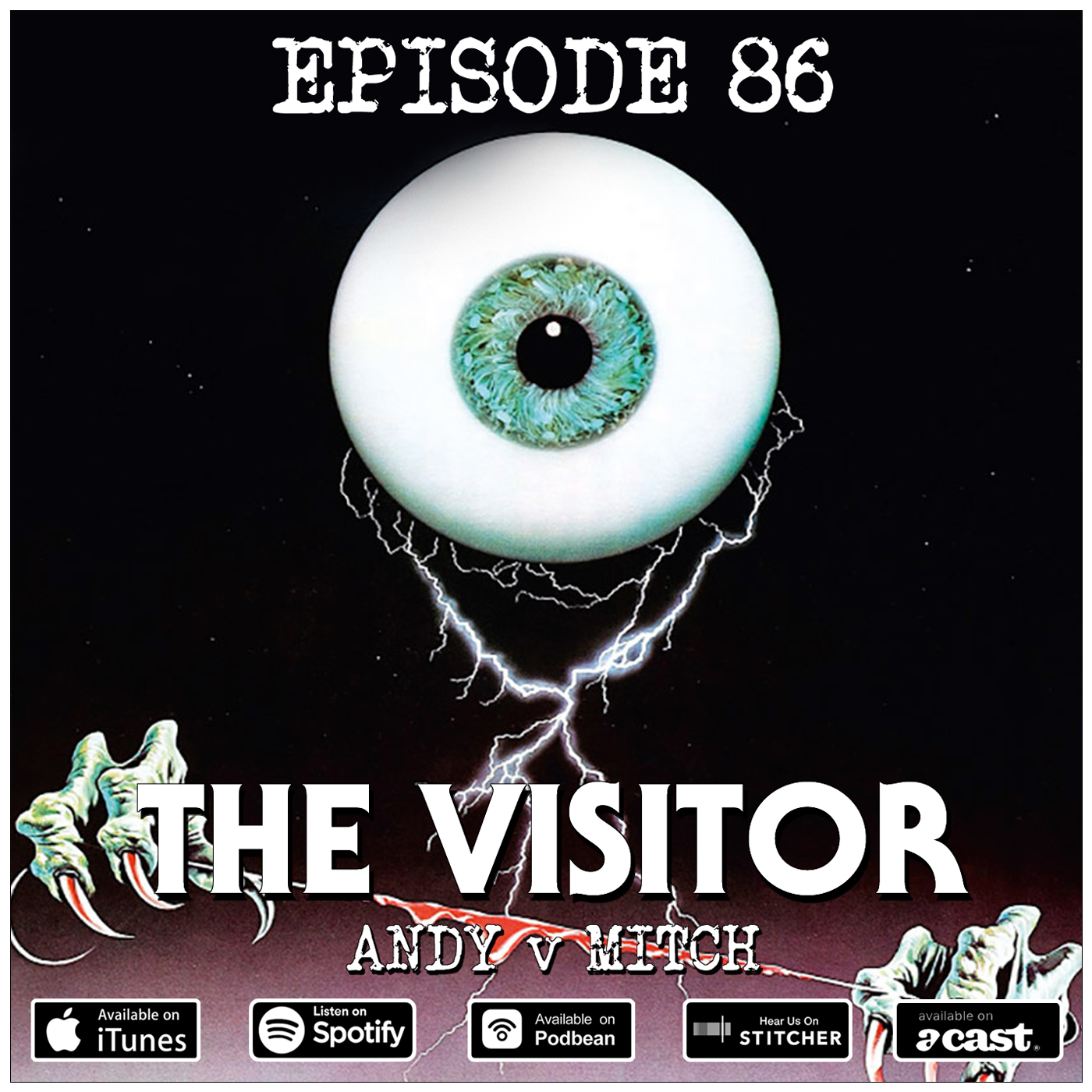 You may recall in the last Minisode that we announced that, once a month, for scheduling reasons and a wee change of pace, that we will releasing an Andy/Mitch episode as a matter of course. 
Today is that day. The first of twelve. And it's Andy's turn! 
His chosen film? The Visitor!
Steel yourself. It doesn't get much weirder. This is the film that the term "oddity" was invented for.
Re-discovered by Drafthouse Films, The Visitor includes a cast to blow your mind! Lance Henriksen, John Huston, Mel Ferrer, Shelley Winters, Sam Peckinpah and an incredible turn by Franco Nero as Jesus!
It's a wild old time. Be won over! 
The synopsis is as follows: 
At first glance, Katy Collins is just like any other normal 8-year-old girl but appearances can dangerously deceptive.
As it turns out, Katy is the Earthly incarnation of an ancient evil by the name of Sateen, an intergalactic supernatural entity who was vanquished many light years ago.
Katy possesses tremendous powers making her capable of great destruction powers which some are keen to eradicate, and some to harness...

Please note that this episode contains strong language, conversations of an adult nature and EXTREMELY Scottish accents. 
Remember, you can keep up to date with our news by following us via the usual social media outlets: 
Plus you can drop us an email to stronglanguageviolentscenes@gmail.com.
Strong Language & Violent Scenes theme by Mitch Bain.
Edits & Artwork by Andy Stewart
Also, we love what we are doing and the response so far has been wonderful so if you enjoy what we do and want to help us continue to do it and help us to grow, then please consider sending us a few pounds via Paypal to stronglanguageviolentscenes@gmail.com!
There is no lower or upper limit and every bit helps.