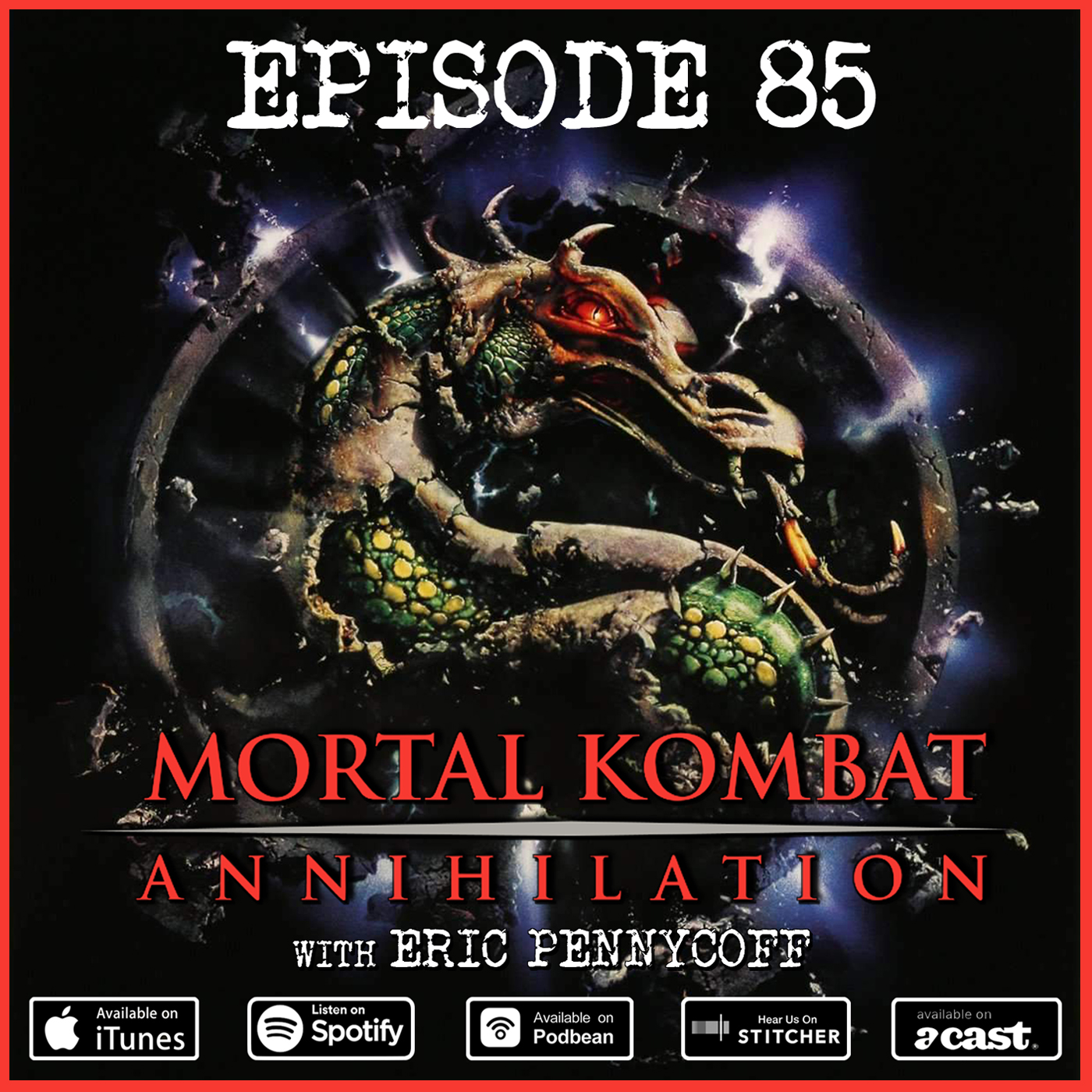 Good morning! Join us for Episode 85, won't you? This one is a doozy...
This week, we are delighted to be joined by the director of Frightfest 2019 selection Sadistic Intentions... It's Eric Pennycoff!
His chosen film? Mortal Kombat: Annihilation!
Considered by Mitch to be "quite possibly the worst film we have ever done", MK: A is the direct sequel to Paul W.S. Anderson's 1995 video game adaptation and, as mediocre as that film is, the sequel is a horse of a different colour.  
With James Remar replacing Christopher Lambert as Lord Raiden and only Robin Shou and Talisa Soto reprising their roles from the first film, cinematographer-turned-director John R. Leonetti (Annabelle, Wish Upon) steps into the directing seat for a film that is often considered one of the worst films of the 1990s.
Did I mention it cost $30 million?
The synopsis is as follows: 
Every generation, a portal opens up between the Outerworld and Earth. Emperor Shao-Kahn, ruler of the mythical Outerworld, pounces the moment the portal reopens and slips through with his mighty warriors, intent on total domination and uniting the two worlds. 
However, he has only seven days to complete his task. 
In the meantime, opposition grows and warriors Sonya Blade, Jax, Kitana and Liu Kang get ready for war.

Please note that this episode contains strong language, conversations of an adult nature and EXTREMELY Scottish accents. 
Remember, you can keep up to date with our news by following us via the usual social media outlets: 
Plus you can drop us an email to stronglanguageviolentscenes@gmail.com.
Strong Language & Violent Scenes theme by Mitch Bain.
Edits & Artwork by Andy Stewart
MK:A theme used with love & reverence
You should check out our episode partner Scotland: A History Podcast. Available wherever the best podcasts are found. 
Also, we love what we are doing and the response so far has been wonderful so if you enjoy what we do and want to help us continue to do it and help us to grow, then please consider sending us a few pounds via Paypal to stronglanguageviolentscenes@gmail.com!
There is no lower or upper limit and every bit helps.