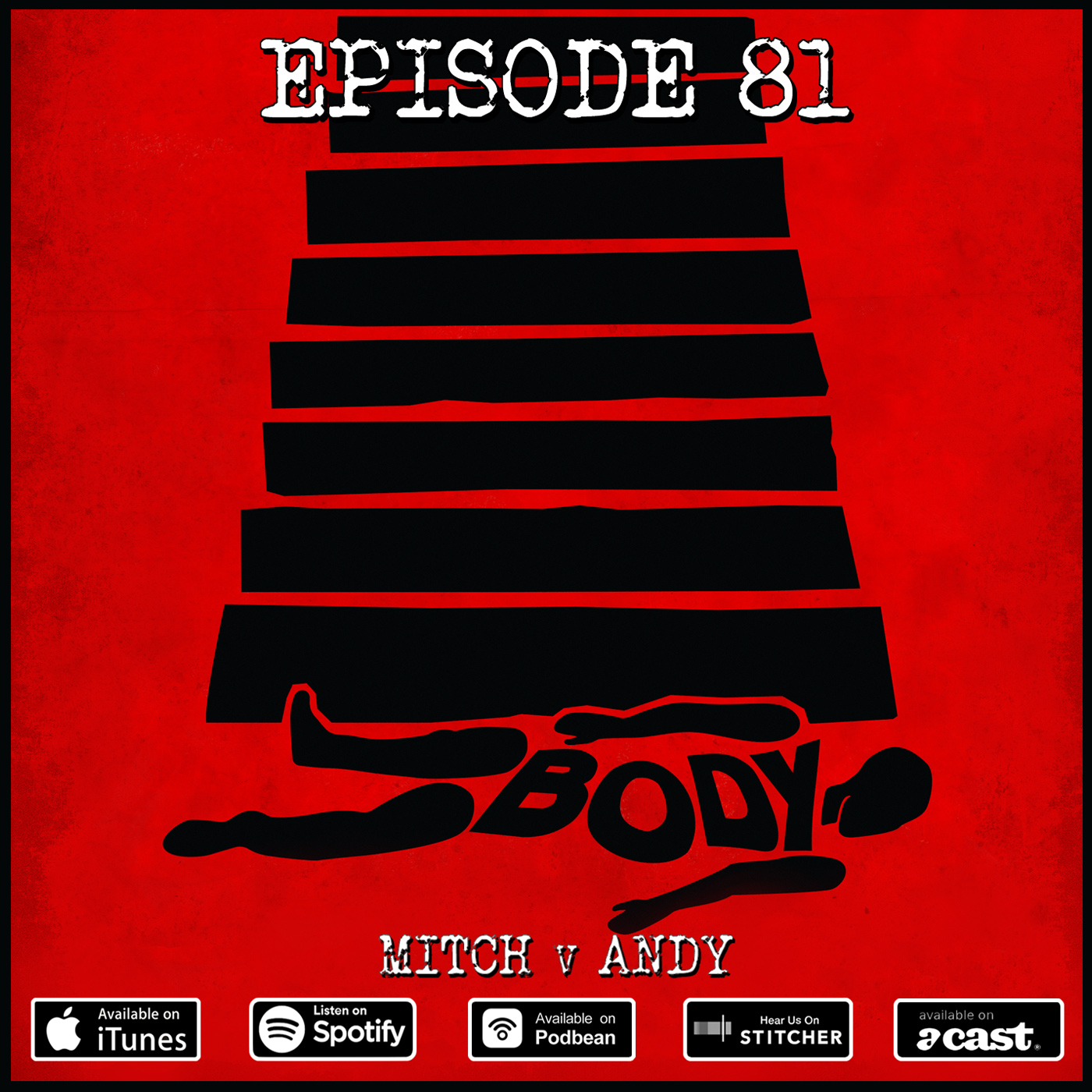 Christmas is bearing down on us as you might have noticed from the return of our festive theme. So we decided that the time had come for another head to head episode. No cancellation. No last minute decision. We simply wanted to do one. 
And it's Mitch's turn again... 
His chosen film? Body!
A film that Mitch caught in an odd afternoon slot at Frightfest 2015, Body is the feature debut of directors Dan Berk and Robert Olsen, who have since gone on to direct Stake Land 2 and Villains, starring The Guest's Maika Monroe. With a timely festive vibe, Body is claustrophobic little chamber piece that features an appearance by the ever-excellent Larry Fessenden.
BUT as always, the question is... Is it any good?
The Synopsis is as follows:
Three young women face a moral dilemma when they accidentally kill a groundskeeper at a secluded mansion.
Please note that this episode contains strong language, conversations of an adult nature and some EXTREMELY Scottish accents. 
Remember, you can keep up to date with our news by following us via the usual social media outlets: 
Plus you can drop us an email to stronglanguageviolentscenes@gmail.com.
Strong Language & Violent Scenes theme by Mitch Bain
Edits & Artwork by Andy Stewart
Also, we love what we are doing and the response so far has been wonderful so if you enjoy what we do and want to help us continue to do it and help us to grow, then please consider sending us a few pounds via Paypal to stronglanguageviolentscenes@gmail.com!
There is no lower or upper limit and every bit helps.