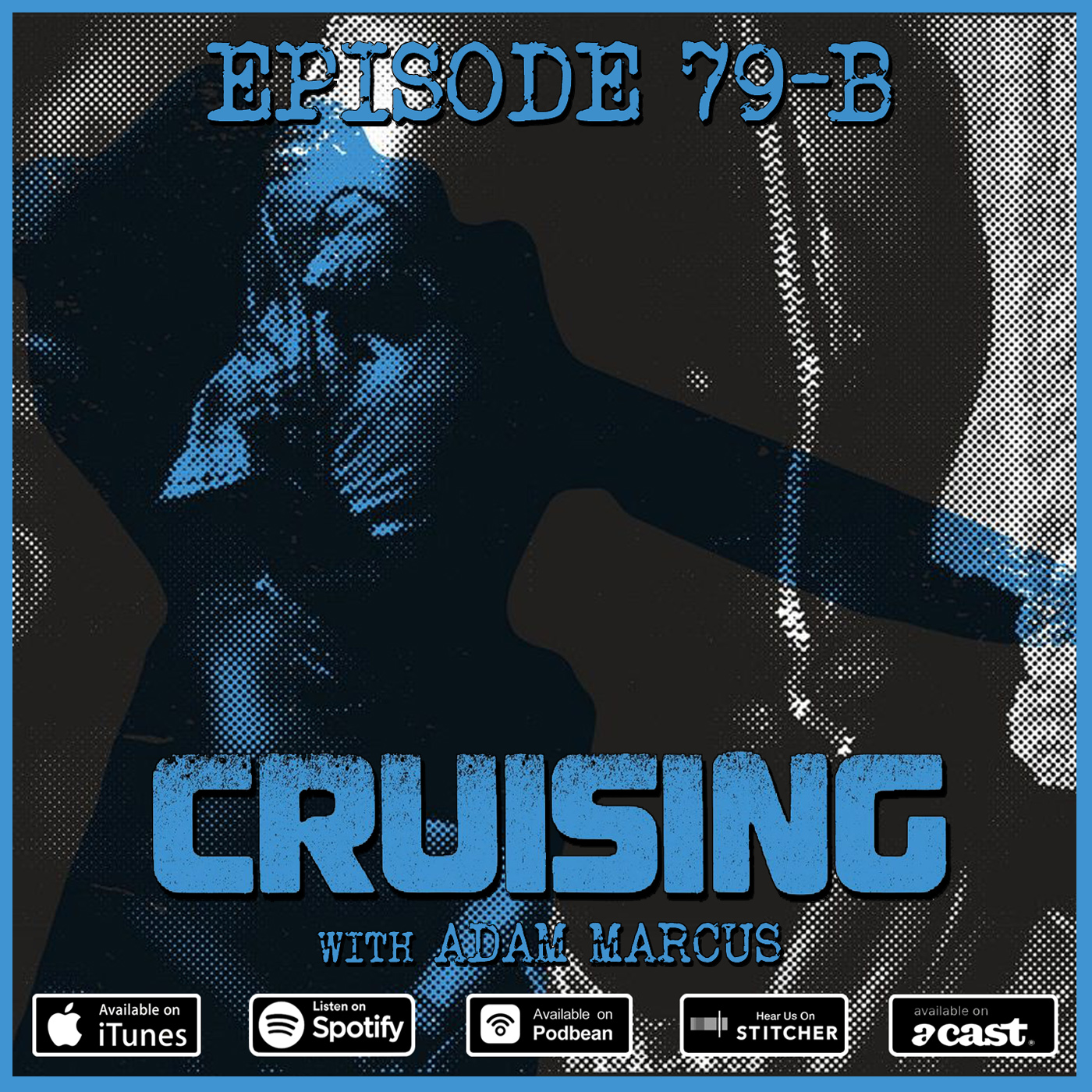 It's Episode 79-B! Wait. What? Regular listeners will now know that Andy made an arse of the episode numbering after our recent week off. So, to pull things linear again, meet Episode 79-B! Episode 80 arrives next Friday. 
So! To business then!
This week, we are delighted to be joined by the director of Frightfest Presents title SECRET SANTA and, amazingly, the director of JASON GOES TO HELL: THE FINAL FRIDAY, which affords him the dubious honour of being the first guest to come onto the show AFTER we covered one of their films... 
It's Adam Marcus!
His chosen film? Cruising!
Back in 1980, it's fair to say that a film like William Friedkin's Cruising caused something of a stir. Vilified by the gay community, the censors and based on real slayings in New York, it remains a controversial film today but it's also an audacious and important film. 
Starring Al Pacino, Paul Sorvino, Karen Allen and show favourite Joe Spinell, Cruising has lost none of its power.
So join us for a chat that includes poppers, giant handcuffs, naked cowboys and more than a little chat about Jason Goes To Hell!
The synopsis is as follows: 
A psychopath is scouring New York City gay clubs and viciously slaying homosexuals.
Detective Steve Burns is ordered to don leather attire, hang at the city's S&M joints and keep an eye out for the killer. But as Steve becomes immersed in club hopping, he begins to identify with the subculture more than he expected.
Meanwhile, Steve behaves distantly around his girlfriend, Nancy, the police force's homophobia becomes apparent and the killer remains at large.

Please note that this episode contains strong language, conversations of an adult nature and EXTREMELY Scottish accents. 
Remember, you can keep up to date with our news by following us via the usual social media outlets: 
Plus you can drop us an email to stronglanguageviolentscenes@gmail.com.
Strong Language & Violent Scenes theme by Mitch Bain.
Edits & Artwork by Andy Stewart
You should check out our episode partner Scotland: A History Podcast. Available wherever the best podcasts are found. 
Also, we love what we are doing and the response so far has been wonderful so if you enjoy what we do and want to help us continue to do it and help us to grow, then please consider sending us a few pounds via Paypal to stronglanguageviolentscenes@gmail.com!
There is no lower or upper limit and every bit helps.