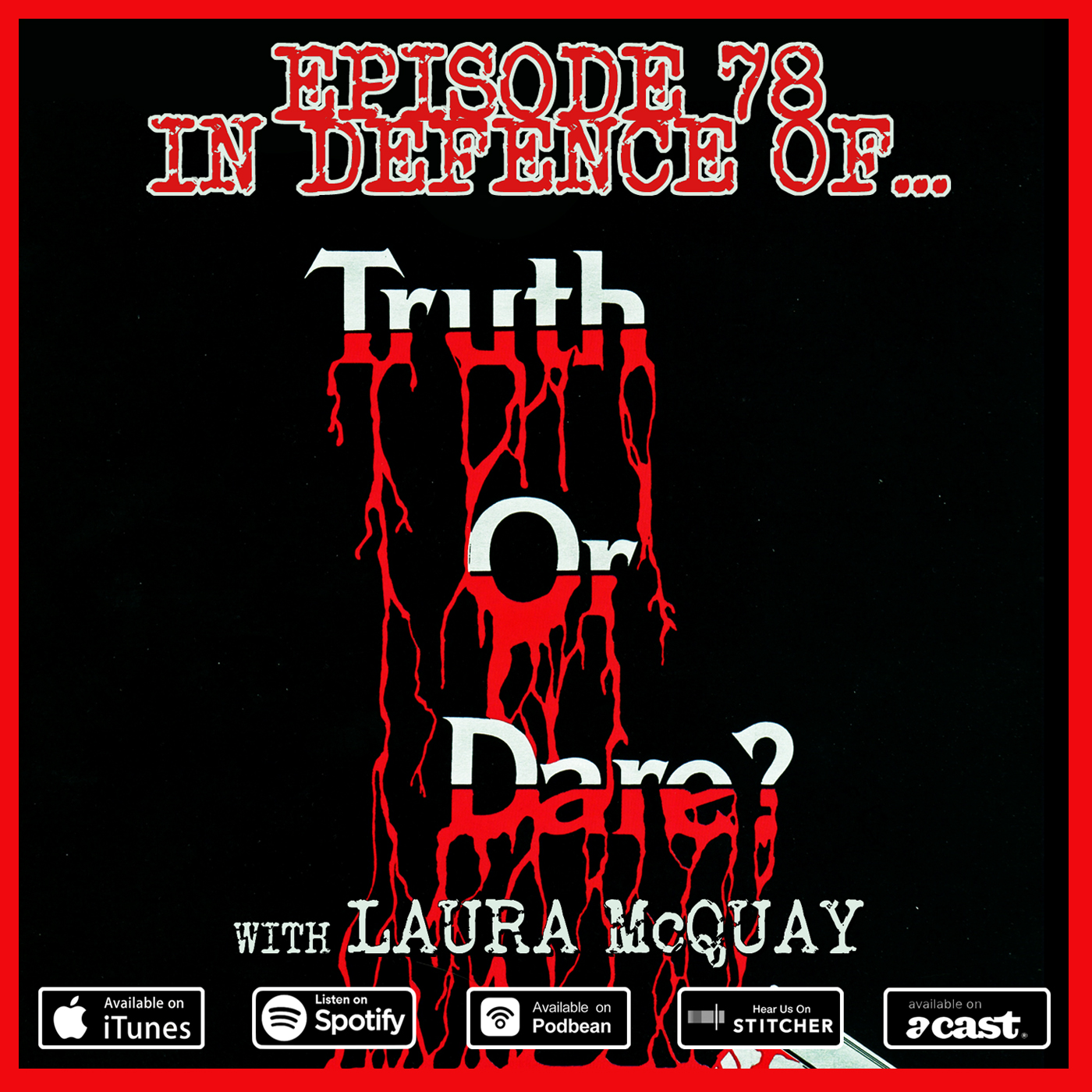 Another live show bites the dust and we are back to our regularly scheduled programming with this, Episode 78! This week, we are delighted to be joined by the producer of Cronus and the 2016 Frightfest sleeper hit Knucklebones... It's Laura McQuay!
Her chosen film? Truth or Dare: A Critical Madness!
This is a first watch for both Andy and Mitch and it's a fucking revelation. Elijah Wood proudly declares it to be the first horror film he ever saw and the one that set him on his current career trajectory and it also features an appearance from a young AJ McLean from The Backstreet Boys. It's superb. Don't miss this one. 
The synopsis is as follows: 
Mike Strauber catches his wife Sharon in bed with his best friend Jerry. He gets mad and takes off to embark on an adventure of murder and self-mutilation in demented games of truth or dare.

Please note that this episode contains strong language, conversations of an adult nature and EXTREMELY Scottish accents. 
Remember, you can keep up to date with our news by following us via the usual social media outlets: 
Plus you can drop us an email to stronglanguageviolentscenes@gmail.com.
Strong Language & Violent Scenes theme by Mitch Bain.
Edits & Artwork by Andy Stewart
Critical Madness by Kay Reed & Church of Our Saviour Choir used with love
You should check out our episode partner Scotland: A History Podcast. Available wherever the best podcasts are found. 
Also, we love what we are doing and the response so far has been wonderful so if you enjoy what we do and want to help us continue to do it and help us to grow, then please consider sending us a few pounds via Paypal to stronglanguageviolentscenes@gmail.com!
There is no lower or upper limit and every bit helps.