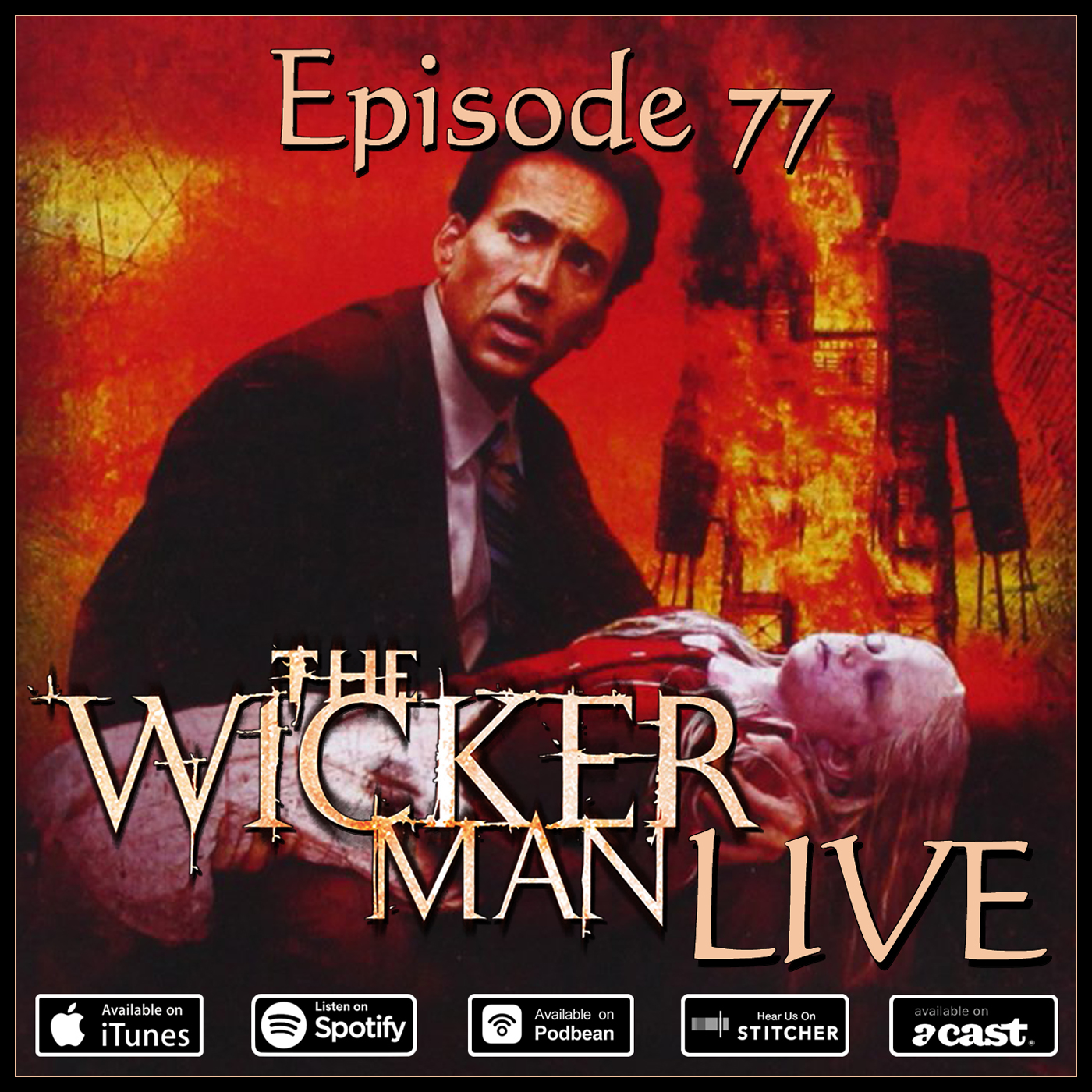 Please note: This episode of Strong Language & Violent Scenes Podcast was recorded live at Celluloid Screams Horror Film Festival on October 25th, 2019. Please forgive any audible plosives, sound issues or whatever. Also, there was a screen so several of the jokes might not land as well as they would have, had you been there. Check out our social media for some of the slides.
That said, please enjoy Episode 77: In Defence of... The Wicker Man!
Episode 77 sees the boys live and this time... its just family! YES! The ball is firmly in Andy's court a he goes with a surprising and controversial choice in Neil LaBute's 22006 remake of The Wicker Man! 
The synopsis is as follows: 
A reclusive lawman travels to a secluded island to search for a girl who has gone missing. Once there, he discovers sinister forces at work among the island's secretive residents, including strange sexual rituals, a harvest festival and possible human sacrifice.

Please note that this podcast contains strong language and EXTREMELY Scottish accents. (I'm not kidding, here)
Remember, you can keep up to date with our news by following us via the usual social media outlets: 
Plus you can drop us an email to stronglanguageviolentscenes@gmail.com.
Strong Language & Violent Scenes theme by Mitch Bain.
Intro tape and edit by Andy Stewart.
Live A/V by the bold Panda McPanderson
Additional thanks to Rob, Polly, Lucy and the guys at Celluloid Screams for having us back, to the staff of the Showroom Cinema in Sheffield, to Arrow Video for the goodies and lastly, to the amazing audience, without whom, there wouldn't be a show! 
Also, we love what we are doing and the response so far has been wonderful so if you enjoy what we do and want to help us continue to do it and help us to grow, then please consider sending us a few pounds via Paypal to stronglanguageviolentscenes@gmail.com!
There is no lower or upper limit and every bit helps.