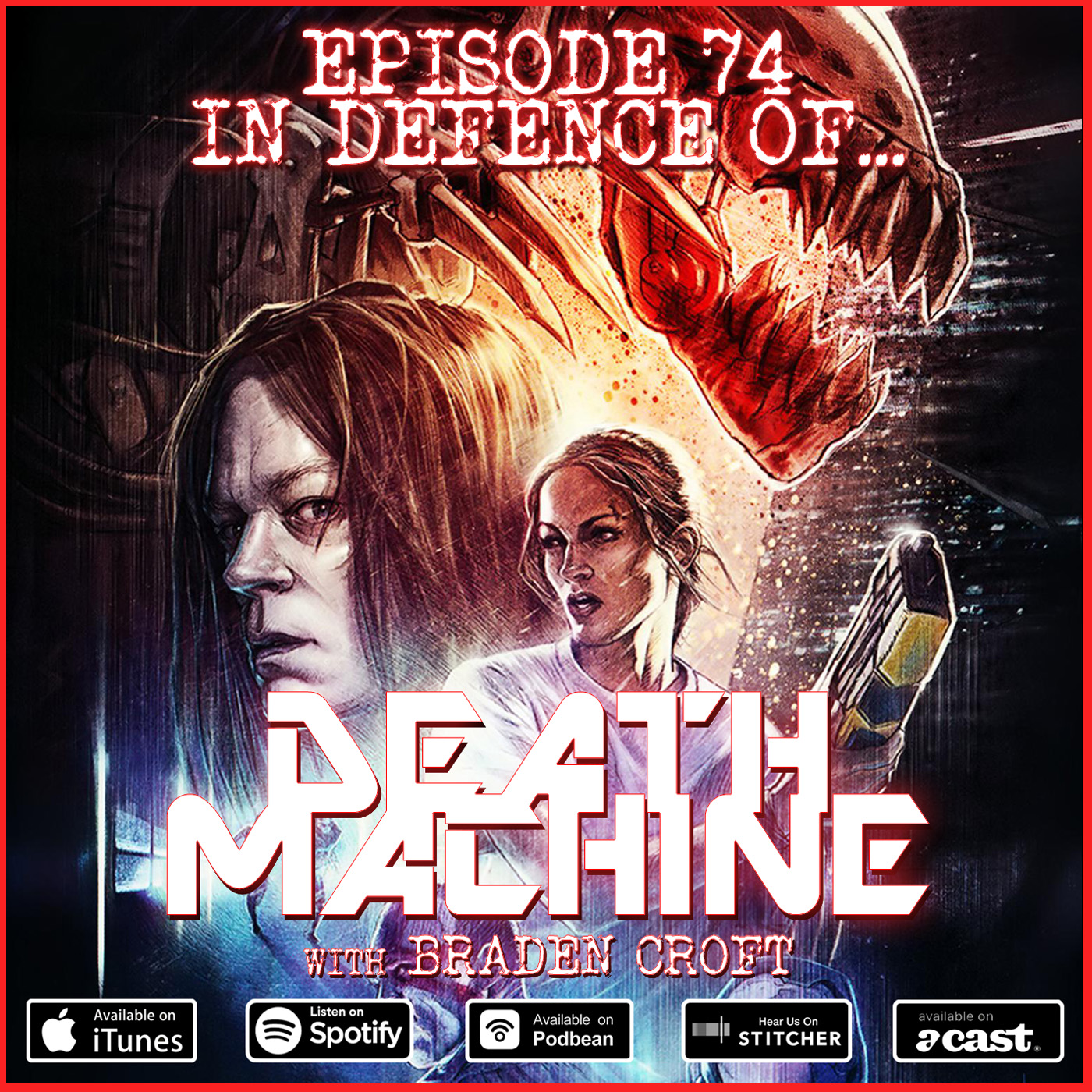 Back on that guest cycle this week and we are delighted to be joined for Episode 74 by the writer/director of Frightfest 2019 selection True Fiction.. It's Braden Croft!
His chosen film? Death Machine!
In this one, Chucky himself, Brad Dourif, plays the unhinged tech man behind a weird rampaging dinosaur-esque killing machine. It all gets very silly from there but its great fun. Let us know your thoughts! 
The synopsis is as follows: 
CHAANK IND, RUTHLESS WORLD LEADERS IN FUTURE WEAPONS TECHNOLOGY, HIRE A NEW CHIEF EXECUTIVE, HAYDEN CALE. CALE SOON UNCOVERS A SECRET AND UNETHICAL WEAPONS PROJECT THE COMPANY IS INVOLVED IN. HER FIRST ORDER OF BUSINESS IS TO SHUT IT DOWN. HER TROUBLES BEGIN AS SHE TRIES TO FIRE THE TECHNOLOGICAL MASTERMIND.

Please note that this episode contains strong language, conversations of an adult nature and EXTREMELY Scottish accents. 
Remember, you can keep up to date with our news by following us via the usual social media outlets: 
Plus you can drop us an email to stronglanguageviolentscenes@gmail.com.
Strong Language & Violent Scenes theme by Mitch Bain.
Edits & Artwork by Andy Stewart
You should check out our episode partner Scotland: A History Podcast. Available wherever the best podcasts are found. 
Also, we love what we are doing and the response so far has been wonderful so if you enjoy what we do and want to help us continue to do it and help us to grow, then please consider sending us a few pounds via Paypal to stronglanguageviolentscenes@gmail.com!
There is no lower or upper limit and every bit helps.