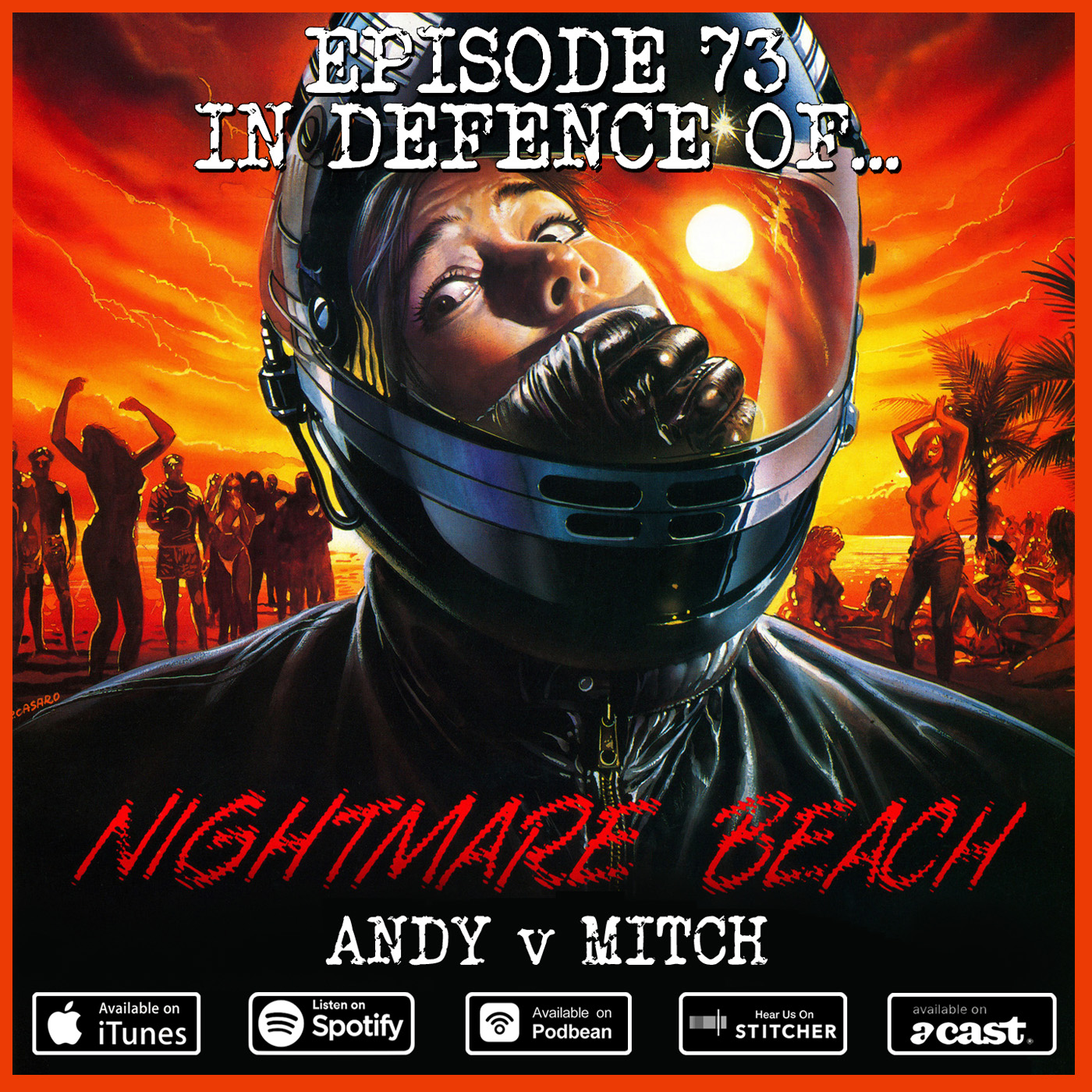 Having rescheduled this week's guest in the light of his recent fatherhood, Andy and Mitch decided that the time was right for another head-to-head episode. So here we are, Episode 73!
His chosen film? Nightmare Beach!
Here we go! A film that may r may not be directed by Umberto Lenzi and certainly one of his better offerings if it is, Nightmare Beach is a fun, if often problematic slasher that has largely flown under the radar, but one that features good performances from John Saxon (Enter The Dragon, A Nightmare On Elm Street) and Michael Parks (From Dusk Til Dawn, Red State)
It's also available on Amazon Prime...
The synopsis is as follows: 
A criminal is executed, but returns on his motorcycle to carry out his revenge on the residents and tourists of a town in Florida.

Please note that this episode contains strong language, conversations of an adult nature and EXTREMELY Scottish accents. 
Remember, you can keep up to date with our news by following us via the usual social media outlets: 
Plus you can drop us an email to stronglanguageviolentscenes@gmail.com.
Strong Language & Violent Scenes theme by Mitch Bain.
Edits & Artwork by Andy Stewart
Don't Take My Heart by Kirsten used with love
You should check out our episode partner Scotland: A History Podcast. Available wherever the best podcasts are found. 
Also, we love what we are doing and the response so far has been wonderful so if you enjoy what we do and want to help us continue to do it and help us to grow, then please consider sending us a few pounds via Paypal to stronglanguageviolentscenes@gmail.com!
There is no lower or upper limit and every bit helps.