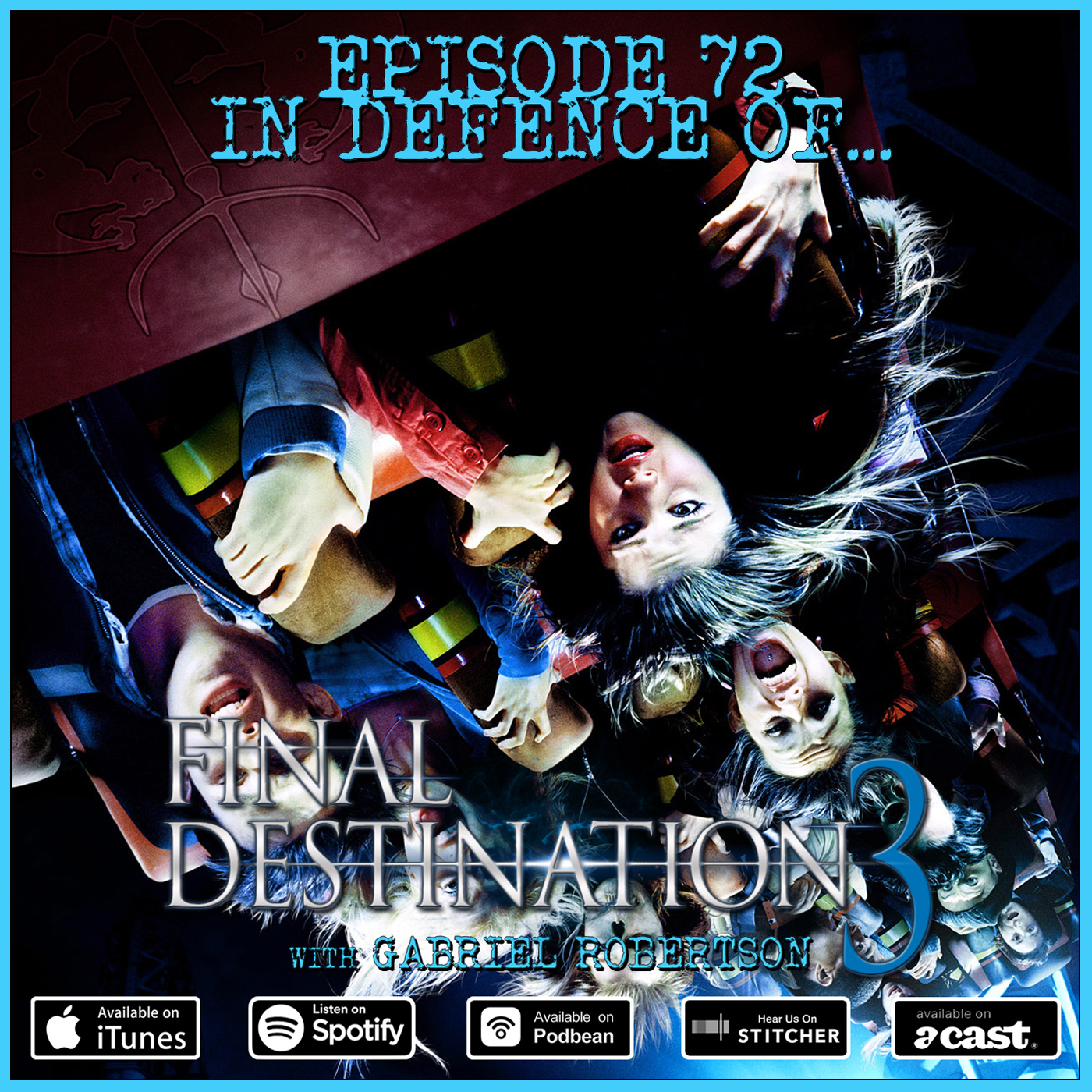 It's Autumn now! The leaves are turning and we are coming into the best time of the year! Celebrate that with EPISODE 72 which also marks our first, and likely only, foray into this franchise! 
This week, Andy and Mitch are delighted to be joined by Scottish writer/director Gabriel Robertson!
His chosen film? Final Destination 3!
The Synopsis is as follows:
Six years after a group of high-school students first cheated death, another teen has a premonition that she and her friends will be involved in a horrifying roller-coaster accident. When the vision proves true, the student and her fellow survivors must deal with the repercussions of cheating the Grim Reaper.
Please note that this episode contains strong language, conversations of an adult nature and some EXTREMELY Scottish accents. 
Remember, you can keep up to date with our news by following us via the usual social media outlets: 
Plus you can drop us an email to stronglanguageviolentscenes@gmail.com.
Strong Language & Violent Scenes theme by Mitch Bain
Edits & Artwork by Andy Stewart
Also, we love what we are doing and the response so far has been wonderful so if you enjoy what we do and want to help us continue to do it and help us to grow, then please consider sending us a few pounds via Paypal to stronglanguageviolentscenes@gmail.com!
There is no lower or upper limit and every bit helps.