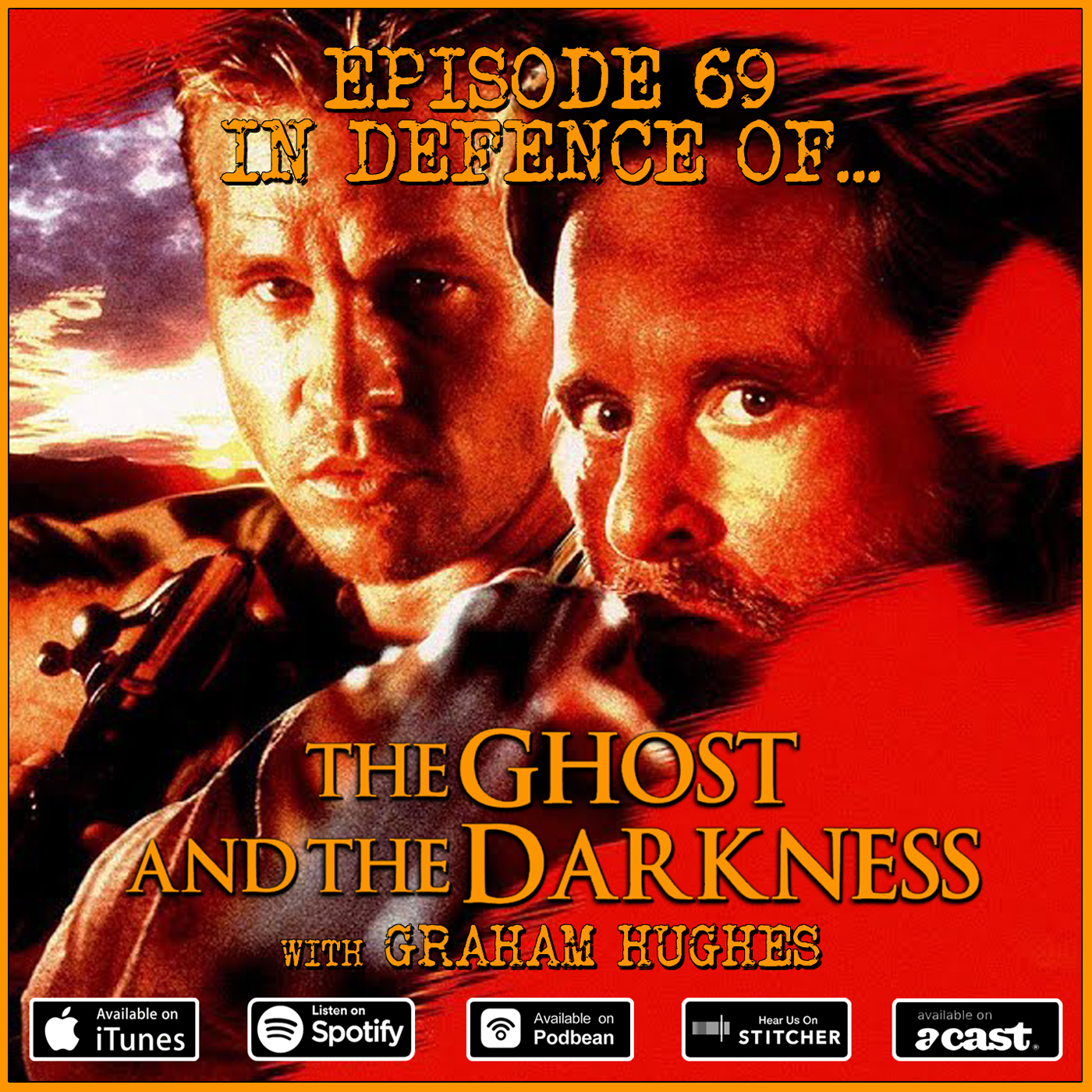 Firstly, I just want to say a huge apology for this week's episode. A premises adjacent to SVPC HQ decided to do some hammering mid recording. I hope it doesn't mar your listening experience too greatly.
Anyway, onto EPISODE 69!
The guest this week is coming fresh from the World Premiere of his latest feature film Death of A Vlogger at Frightfest...
It's the truly delightful, Graham Hughes!
His chosen film? The Ghost and The Darkness!
Directed by Stephen Hopkins, the man behind Predator 2 and A Nightmare On Elm Street 5: The Dream Child, TGATD marks a weather change in Hopkins' output, moving from straight horror, to old-timey adventure epic. The film stars Val Kilmer (rocking a terrible Irish accent), producer and actor Michael Douglas, Tom Wilkinson and Emily Mortimer and sees our heroes set against a duo of man-eating lions in Kenya. 
The Synopsis is as follows:
Sir Robert Beaumont is behind schedule on a railroad in Africa.
Enlisting noted engineer John Henry Patterson to right the ship, Beaumont expects results. Everything seems great until the crew discovers the mutilated corpse of the project's foreman, seemingly killed by a lion.
After several more attacks, Patterson calls in famed hunter Charles Remington, who has finally met his match in the bloodthirsty lions.
Please note that this episode contains strong language, conversations of an adult nature and some EXTREMELY Scottish accents. 
Remember, you can keep up to date with our news by following us via the usual social media outlets: 
Plus you can drop us an email to stronglanguageviolentscenes@gmail.com.
Strong Language & Violent Scenes theme by Mitch Bain
Edits & Artwork by Andy Stewart
Also, we love what we are doing and the response so far has been wonderful so if you enjoy what we do and want to help us continue to do it and help us to grow, then please consider sending us a few pounds via Paypal to stronglanguageviolentscenes@gmail.com!
There is no lower or upper limit and every bit helps.