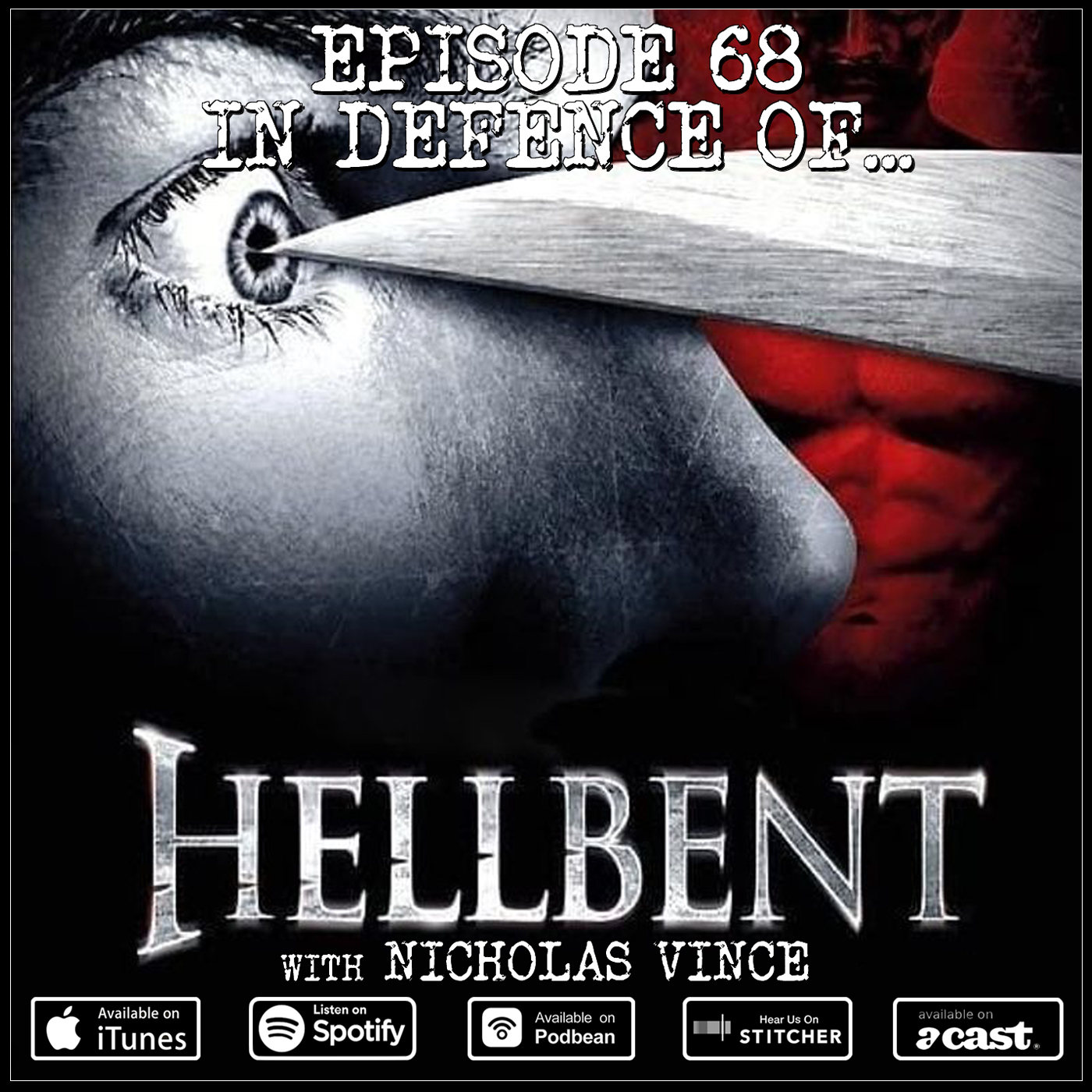 It's the first episode after Frightfest and, yes, Mitch and Andy are both back in the room for this, EPISODE 68!
The guest this week is...well...he's horror royalty and one of the loveliest people in the genre. He's perhaps best known for his appearances in Clive Barker's Hellraiser, Hellbound: Hellraiser II and Nightbreed. He also crops up in Stewart Sparke's Book of Monsters, Lawrie Brewster's anthology For We Are Many and Andy's short film, Remnant. 
As if that's not enough, he is also gearing up for his first one-man show, I Am Monsters...
It's the Chatterer Cenobite himself, our good pal, Nicholas Vince!
His chosen film? Hellbent!
Tagged as the first gay slasher film, Hellbent is a largely forgotten curiosity from 2004. Which is a bit of a shame to be honest. Not without it's problems but there's still a lot to like. It's not the easiest film to get your mitts on but seek it out.   
The Synopsis is as follows:
A group of gay friends is celebrating Halloween in West Hollywood, a neighborhood that's being prowled by a killer wearing a devil's mask.
One of them, Eddie, who works for the police, brings the others through some woods to check out a recent murder scene. They ignore the mask-wearing killer, who follows the group to a club, where he starts decapitating them one at a time -- until the only ones left are Eddie and Jake, a potential love interest.
Please note that this episode contains strong language, conversations of an adult nature and some EXTREMELY Scottish accents. 
Remember, you can keep up to date with our news by following us via the usual social media outlets: 
Plus you can drop us an email to stronglanguageviolentscenes@gmail.com.
Strong Language & Violent Scenes theme by Mitch Bain
Edits & Artwork by Andy Stewart
Also, we love what we are doing and the response so far has been wonderful so if you enjoy what we do and want to help us continue to do it and help us to grow, then please consider sending us a few pounds via Paypal to stronglanguageviolentscenes@gmail.com!
There is no lower or upper limit and every bit helps.