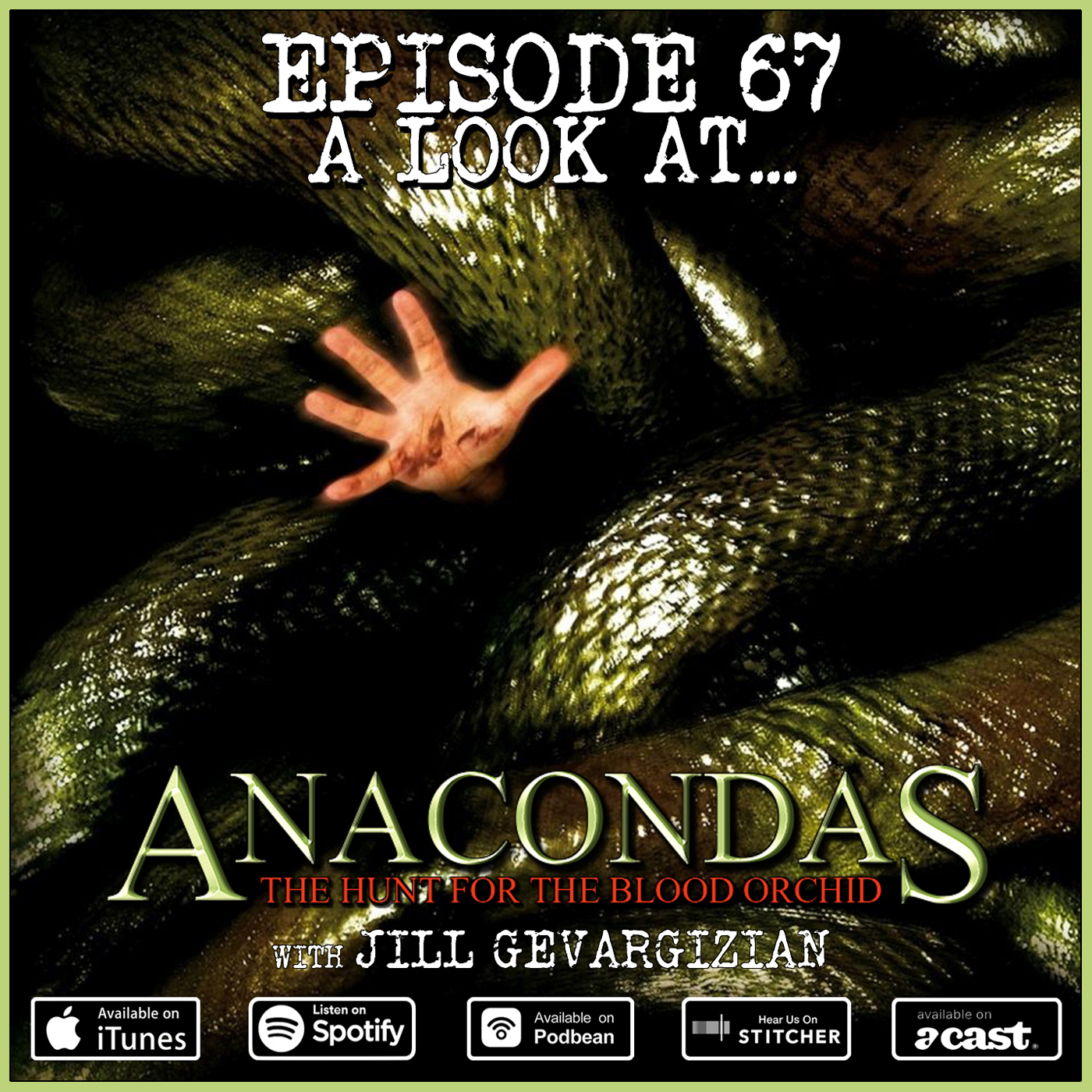 Greetings from Frightfest! Well, Mitch is there. Andy is home editing. Our guest is ALSO there. 
And she is a returning guest. You may remember her from Episode 39 of this show where she joined us to take a look at Anaconda and now, she's back to take a look at the first of the sequelsssss. 
She is the director of the short films Call Girl, The Stylist, 42 Counts and the Frightfest 2019 short selection One Last Meal... It's Jill Gevargizian!
(PS... Jill is currently running a Kickstarter campaign to fund the feature length version of The Stylist. You could worse than throwing some coin at this one)
The film? Anacondas: The Hunt For The Blood Orchid!
How will this stack up against the first? Find out within! 
The Synopsis is as follows:
Bill Johnson leads a group of scientists into the jungles of Borneo. They are searching for the mythical black orchid, which can supposedly grant eternal life. Unfortunately, massive anacondas have been feeding on the orchids for years. When their boat goes over a waterfall, the scientists land right in the middle of the snakes' home.
Please note that this episode contains strong language, conversations of an adult nature and some EXTREMELY Scottish accents. 
Remember, you can keep up to date with our news by following us via the usual social media outlets: 
Plus you can drop us an email to stronglanguageviolentscenes@gmail.com.
Strong Language & Violent Scenes theme by Mitch Bain
Edits & Artwork by Andy Stewart
Also, we love what we are doing and the response so far has been wonderful so if you enjoy what we do and want to help us continue to do it and help us to grow, then please consider sending us a few pounds via Paypal to stronglanguageviolentscenes@gmail.com!
There is no lower or upper limit and every bit helps.