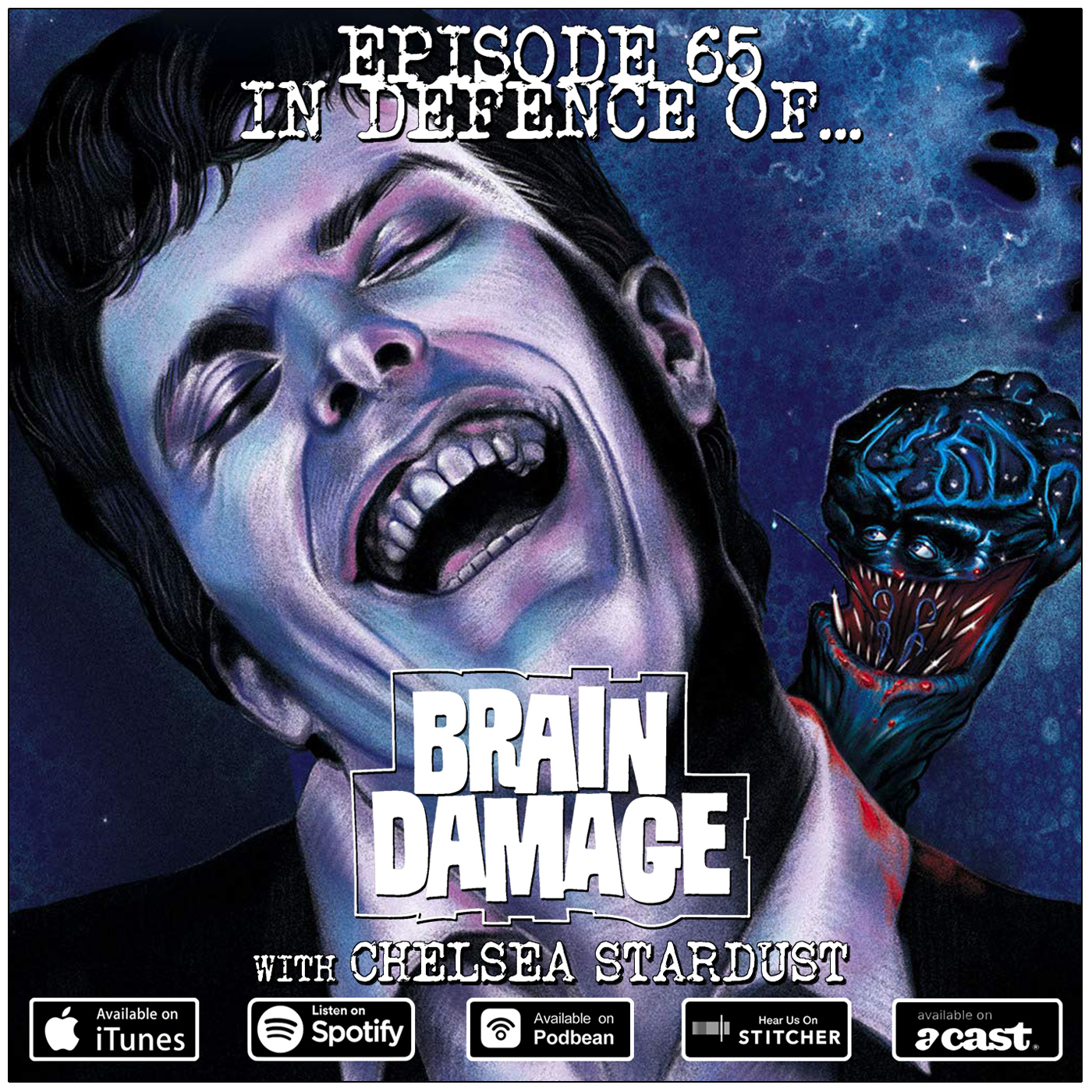 Frightfest is nearing. 2 weeks away now! And our streak still shows no signs of abating as this week, for EPISODE 65, we are joined by the director of Frightfest 2019 selection Satanic Panic, a film that made both Andy and Mitch's "Most Anticipated" lists...
It's Chelsea Stardust!
Her chosen film? Brain Damage!
From legendary shlockster Frank Henenlotter (Basket Case/Frankenhooker) comes this wonder. Truly exceptional.
The synopsis below says it all. Enjoy! 
The Synopsis is as follows:
An unwary teenager falls into a deadly relationship with a centuries-old parasite that thrives on human brains.
Please note that this episode contains strong language, conversations of an adult nature and some EXTREMELY Scottish accents. 
Remember, you can keep up to date with our news by following us via the usual social media outlets: 
Plus you can drop us an email to stronglanguageviolentscenes@gmail.com.
Strong Language & Violent Scenes theme by Mitch Bain
Edits & Artwork by Andy Stewart
Also, we love what we are doing and the response so far has been wonderful so if you enjoy what we do and want to help us continue to do it and help us to grow, then please consider sending us a few pounds via Paypal to stronglanguageviolentscenes@gmail.com!
There is no lower or upper limit and every bit helps.