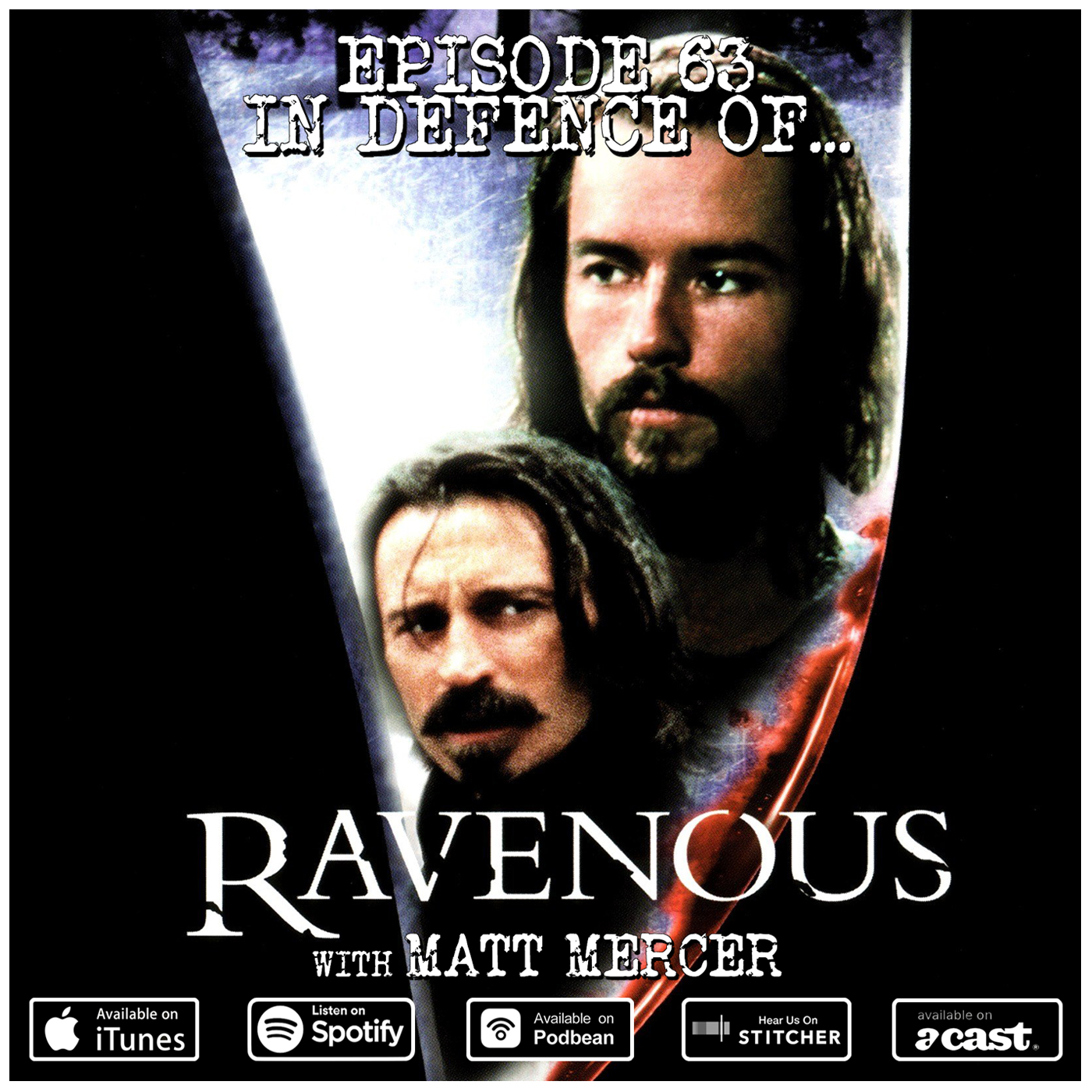 Another SLVS first this week as we are joined once again by a past guest. But wait! Havent you lads done that before? Yes! But this time, the guest reached out to us and pitched us an episode idea and it's one we couldn't pass up. 
So, we are joined once again by an old pal in the form of director of Dementia: Part 2, star of Beyond the Gates, The Minds Eye and Jill Gevargizian's upcoming One Last Meal, not to mention being the producer of Frightfest 2019 selection Bliss...
It's Matt Mercer!
His chosen film? Ravenous!
Its Antonia Bird's criminally unloved and underseen cannibal flick which stars Guy Pearce, Jeremy Davies, features an all too brief appearance by David Arquette and also is notable for an absolutely scene-stealing and stellar performance from Robert Carlyle. 
Don't miss this one. 
The Synopsis is as follows:
Upon receiving reports of missing persons at Fort Spencer, a remote Army outpost on the Western frontier, Capt. John Boyd investigates.
After arriving at his new post, Boyd and his regiment aid a wounded frontiersman, F.W. Colquhoun, who recounts a horrifying tale of a wagon train murdered by its supposed guide -- a vicious U.S. Army colonel gone rogue.
Fearing the worst, the regiment heads out into the wilderness to verify Colquhoun's gruesome claims.
Please note that this episode contains strong language, conversations of an adult nature and some EXTREMELY Scottish accents. 
Remember, you can keep up to date with our news by following us via the usual social media outlets: 
Plus you can drop us an email to stronglanguageviolentscenes@gmail.com.
Strong Language & Violent Scenes theme by Mitch Bain
Edits & Artwork by Andy Stewart
Also, we love what we are doing and the response so far has been wonderful so if you enjoy what we do and want to help us continue to do it and help us to grow, then please consider sending us a few pounds via Paypal to stronglanguageviolentscenes@gmail.com!
There is no lower or upper limit and every bit helps.