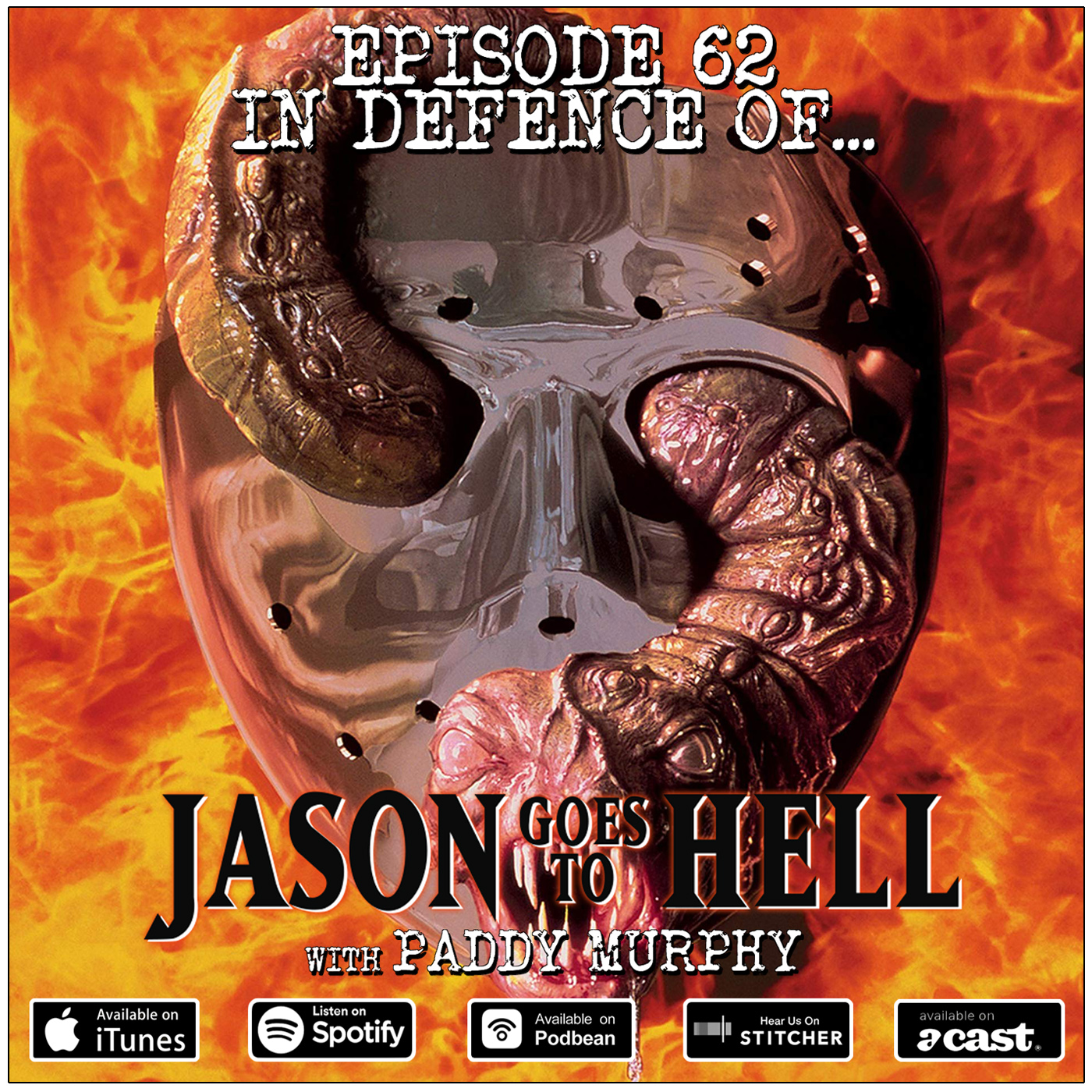 With Episode 62, we gleefully continue the stomp towards this years' Frightfest with another chat with a festival adjacent director... This time, it is the man behind the short film Retribution, the feature film The Three Don'ts and the Frightfest 2019 selection The Perished...
It's Paddy Murphy!
His chosen film? Jason Goes To Hell: The Final Friday!
Yes! Jason is back in this, the ninth installment in the slasher franchise. Released in 1993 and helmed by 23 year old director Adam Marcus (Secret Santa), Jason Goes to Hell was the first in the series to step away from the familiar stalk-and-slash formula to something a little more supernatural. Does it succeed? That's up to you! 
The Synopsis is as follows:
After being blown away by a team of FBI agents, Jason Voorhees needs to find a way to overcome certain death.
When his bloodied remains are sent to the morgue, his heart, still intact, is able to hypnotize a coroner and take over his body. After brutally dispatching a couple of FBI agents, he heads back to his favorite stomping grounds: Crystal Lake.
Jason commences another teen massacre while a bounty hunter discovers the only way to kill him.
Please note that this episode contains strong language, conversations of an adult nature and some EXTREMELY Scottish accents. 
Remember, you can keep up to date with our news by following us via the usual social media outlets: 
Plus you can drop us an email to stronglanguageviolentscenes@gmail.com.
Strong Language & Violent Scenes theme by Mitch Bain
Edits & Artwork by Andy Stewart
Also, we love what we are doing and the response so far has been wonderful so if you enjoy what we do and want to help us continue to do it and help us to grow, then please consider sending us a few pounds via Paypal to stronglanguageviolentscenes@gmail.com!
There is no lower or upper limit and every bit helps.