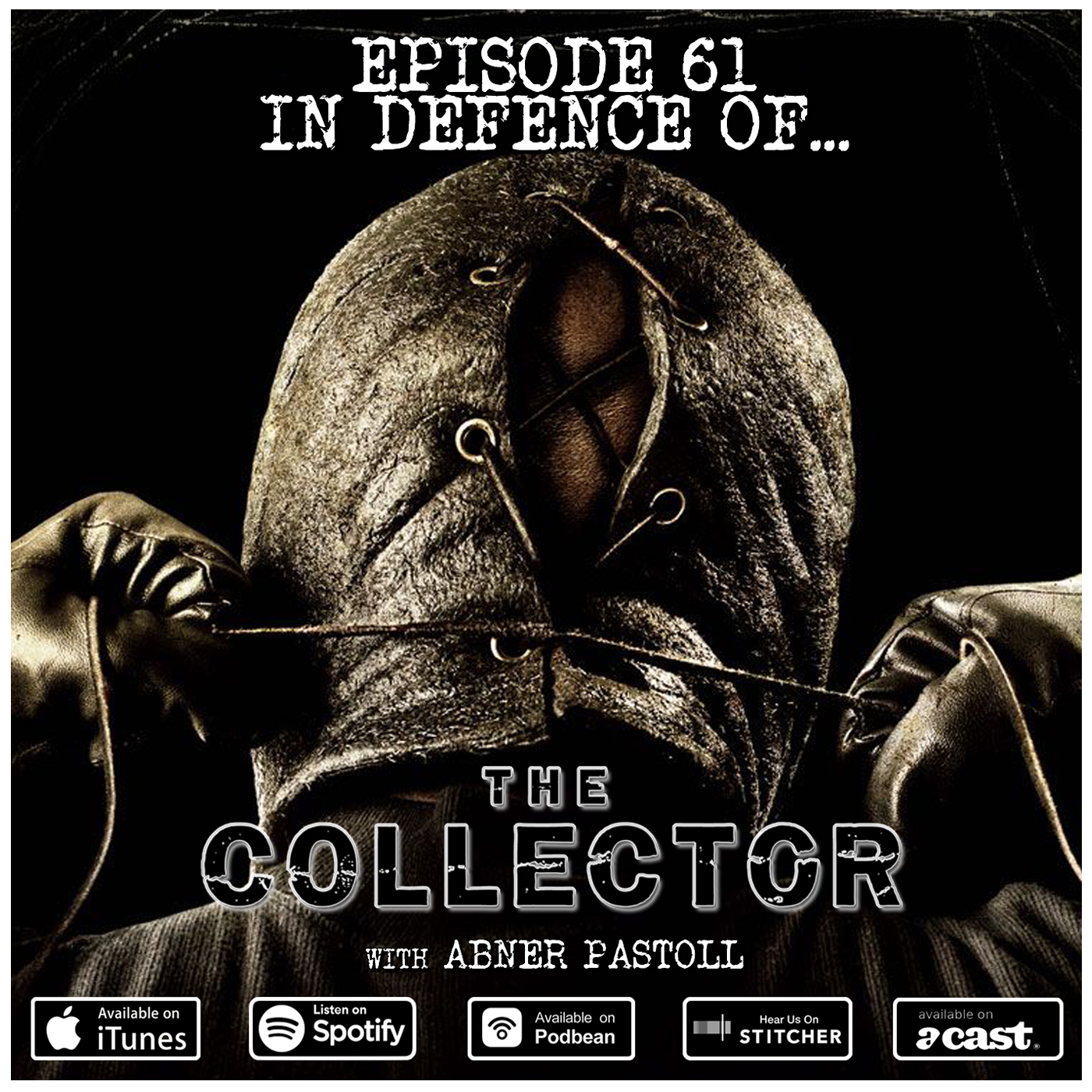 The inexorable march towards Episode 100 continues with THIS, Episode 61, in which Andy & Mitch are joined by the director of 2015 Frightfest hit Road Games (also available on Shudder) and the director of the closing film of this year's festival, A Good Woman Is Hard To Find...
It's Abner Pastoll!
His chosen film? The Collector!
From the minds of the men behind the Feast franchise and the later Saw sequels comes this extremely gory home-invasion thriller of sorts. Originally intended as a prequel to Saw, The Collector now stands as it's own franchise with one sequel, The Collection, already out in the world and a third, The Collected, to follow... 
Cat lovers, be warned...
The Synopsis is as follows:
Desperate for money to pay off a debt, a man targets a wealthy family's home and plans to break in and steal a valuable gem. He soon learns that he picked the wrong night to carry out his plans, for a masked madman has gotten there first, imprisoned the family, and lined the mansion with deadly traps.
Please note that this episode contains strong language, conversations of an adult nature and some EXTREMELY Scottish accents. 
Remember, you can keep up to date with our news by following us via the usual social media outlets: 
Plus you can drop us an email to stronglanguageviolentscenes@gmail.com.
Strong Language & Violent Scenes theme by Mitch Bain
Edits & Artwork by Andy Stewart
Also, we love what we are doing and the response so far has been wonderful so if you enjoy what we do and want to help us continue to do it and help us to grow, then please consider sending us a few pounds via Paypal to stronglanguageviolentscenes@gmail.com!
There is no lower or upper limit and every bit helps.