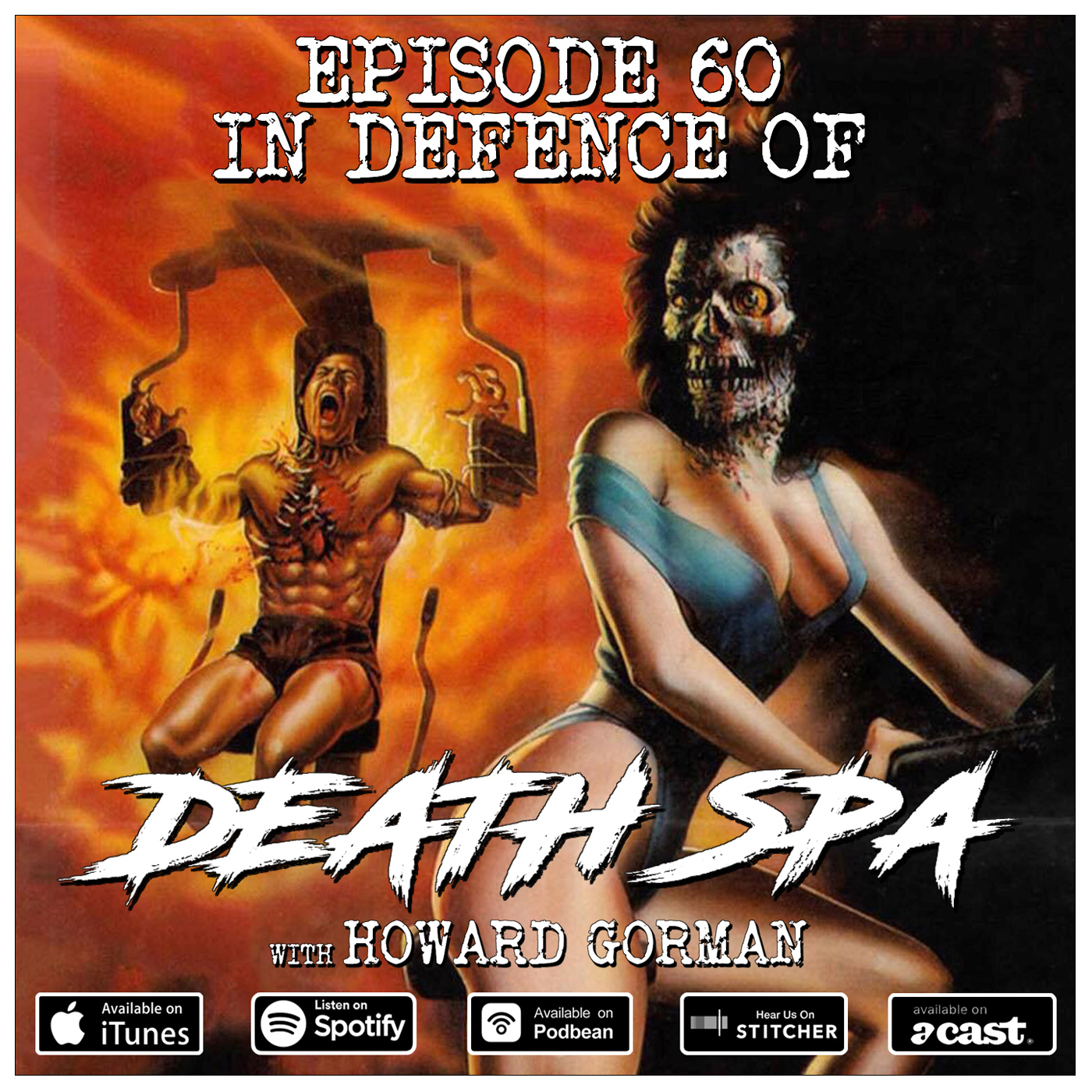 Welcome all to this, EPISODE 60 and to another episode covering a film that is truly dear to our hearts! Our guest this week is a man of many whose by-lines can be found on some of the world's biggest genre news outlets including Bloody-Disgusting and Andy's old writing home at Scream Magazine, not to mention now covering horror films for NME... it's Howard Gorman!
(Andy here! I'd also like to apologise to both Howard & Mitch for making an arse of the sound)
His chosen film? Death Spa!
This is a film that is as hard-coded into the DNA of this show as Slugs or C.H.U.D. Haven't heard of it? It is pretty easy to find. You must watch it. That's all I have to say on that...
The Synopsis is as follows:
The new fitness club in town has everything a health nut could ever want: a variety of workout machines, classes taught by friendly (and frisky) instructors, and a state-of-the-art computer control system for maximum client comfort. Unfortunately i' s also possessed by the evil spirit of the owner's dead wife, and before long every dumbbell, leg press, and rowing machine becomes a deadly weapon for her to enact bloody vengeance on the club's beautiful members...
Please note that this episode contains strong language, conversations of an adult nature and some EXTREMELY Scottish accents. 
Remember, you can keep up to date with our news by following us via the usual social media outlets: 
Plus you can drop us an email to stronglanguageviolentscenes@gmail.com.
Strong Language & Violent Scenes theme by Mitch Bain
Edits & Artwork by Andy Stewart
Also, we love what we are doing and the response so far has been wonderful so if you enjoy what we do and want to help us continue to do it and help us to grow, then please consider sending us a few pounds via Paypal to stronglanguageviolentscenes@gmail.com!
There is no lower or upper limit and every bit helps.