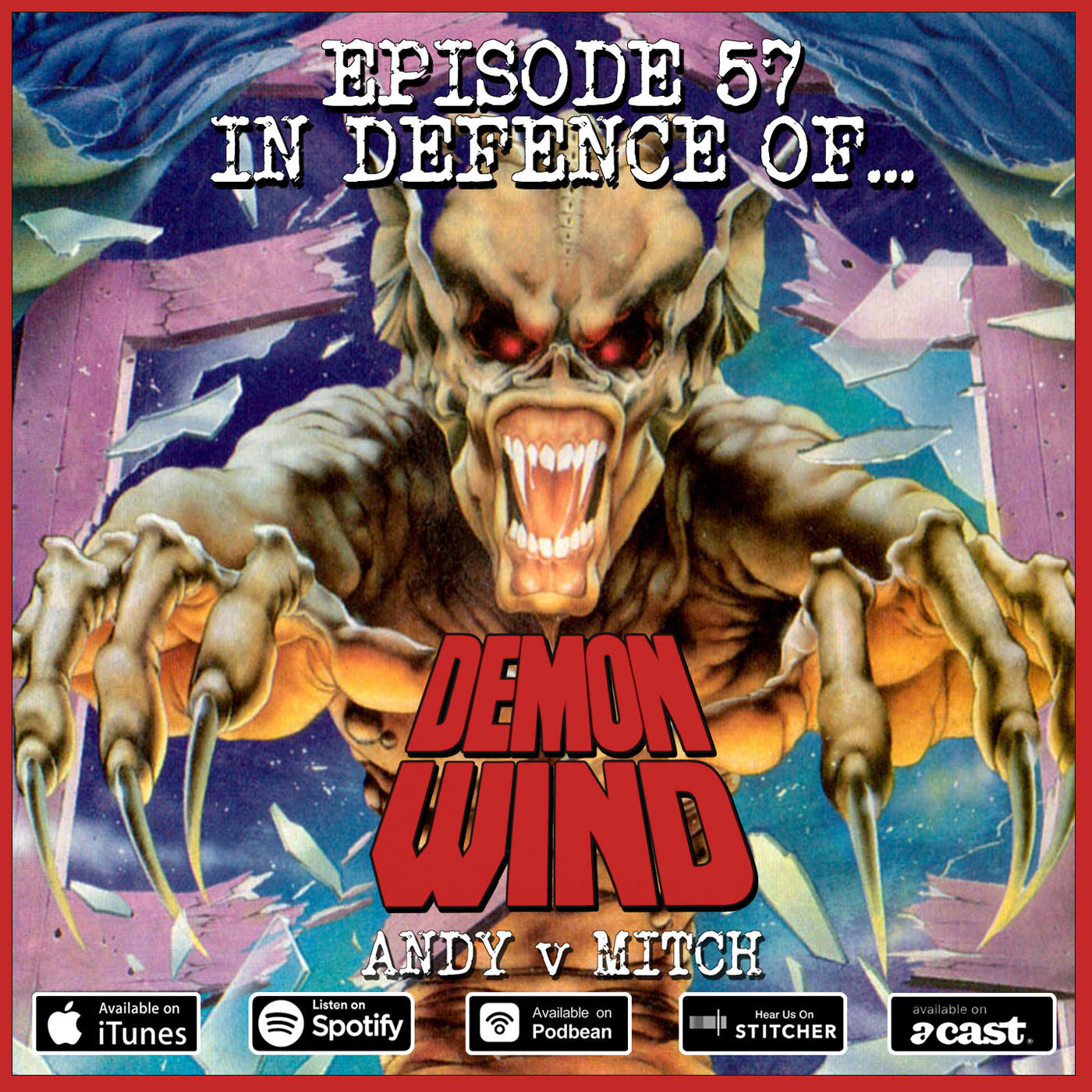 The streak ends again. Such is life and so Episode 57 sees Andy and Mitch joined by...No-one! Yes, due to a cancellation/rescheduling, we bring you only the second versus episode of 2019! Mitch picked Carrie last time, so that means it's Andy's turn...
His chosen film? Demon Wind!
A relatively new introduction to Andy's rotation, courtesy of Anna & The Apocalypse director John McPhail, Demon Wind is...well... Just watch it. That's all you can do here...
The synopsis is as follows: 
The strange and brutal deaths of Cory's grandparents has haunted him for years. Determined to discover the truth, he has returned to the desolate region where they lived, along with a group of friends, to try and uncover the mystery.
Ignoring warnings from the locals that the area is cursed, Cory and his friends soon realize that the legend is true...

Please note that this episode contains strong language, conversations of an adult nature and EXTREMELY Scottish accents. 
Remember, you can keep up to date with our news by following us via the usual social media outlets: 
Plus you can drop us an email to stronglanguageviolentscenes@gmail.com.
Strong Language & Violent Scenes theme by Mitch Bain.
Edits & Artwork by Andy Stewart
Excerpt from Are You Washed In The Blood? used with love
You should check out our episode partner Scotland: A History Podcast. Available wherever the best podcasts are found. 
Also, we love what we are doing and the response so far has been wonderful so if you enjoy what we do and want to help us continue to do it and help us to grow, then please consider sending us a few pounds via Paypal to stronglanguageviolentscenes@gmail.com!
There is no lower or upper limit and every bit helps.