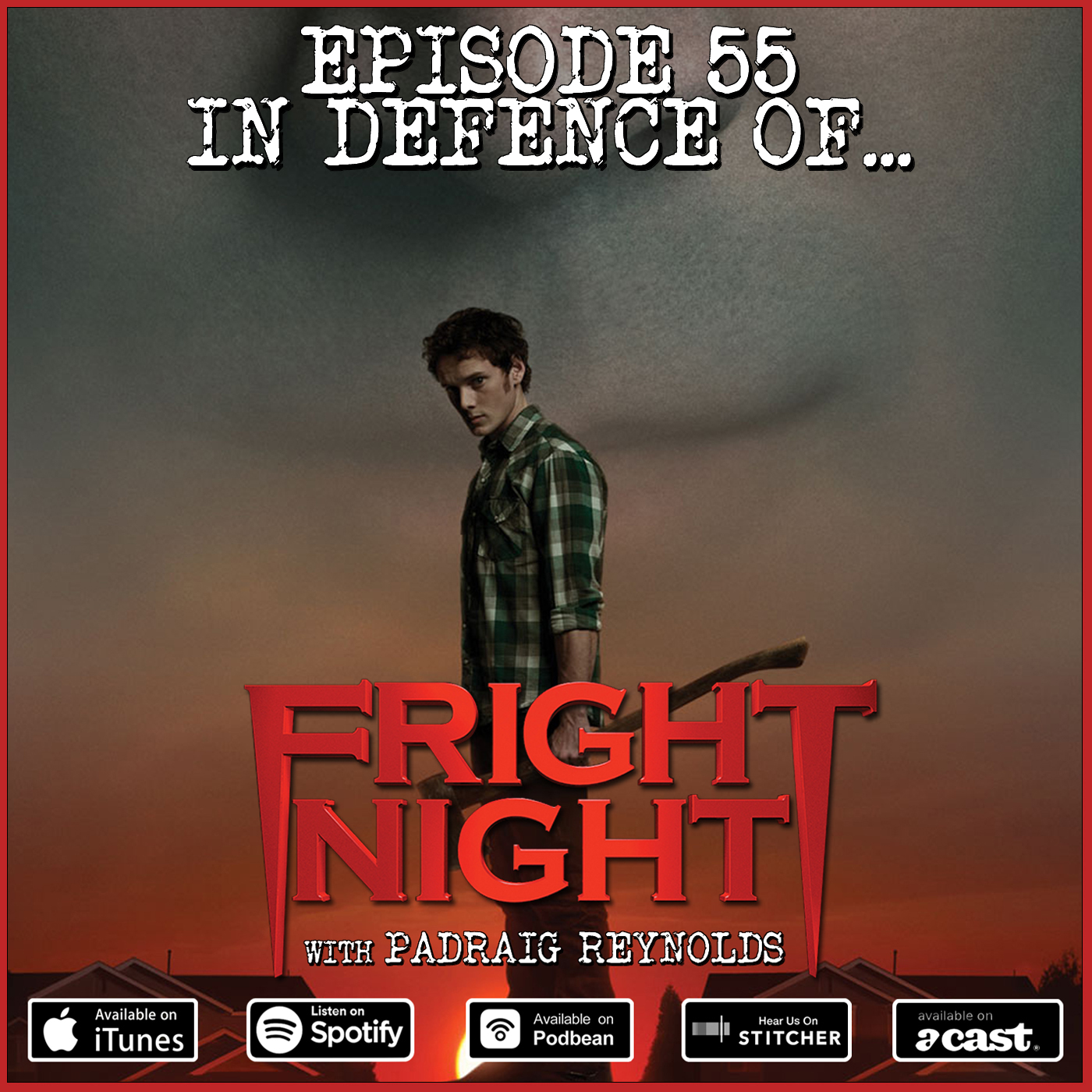 Oh dear. Another potentially divisive episode! It's Episode 55, in which Andy and Mitch are joined by the director of Rites of Spring, The Devil's Dolls, Open 24 Hours and the upcoming Dark Light... It's Padraig Reynolds! 
His chosen film? The 2011 remake of Fright Night!
Yes! We are back in remake territory! Just when you'd got over the unpleasantness of Carrie, we are back with this, Craig Gillespie's remake of the beloved 1980's vampire flick. Is it any good? Is Colin Farrell in a vest better than Chris Sarandon in a sweater? Let's find out!
The Synopsis is as follows:
Charley is a high-school senior who's in with the "in" crowd and dating Amy, the most sought-after gal on campus. But trouble enters his world in the form of Jerry Dandridge, a charismatic new neighbor. After witnessing some unusual activity next door, Charley concludes that Jerry is a vampire. Of course, no one believes him. After seeking advice from illusionist Peter Vincent, Charley sets out to destroy Jerry himself.
Please note that this episode contains strong language, conversations of an adult nature and EXTREMELY Scottish accents. 
Remember, you can keep up to date with our news by following us via the usual social media outlets: 
Plus you can drop us an email to stronglanguageviolentscenes@gmail.com.
Strong Language & Violent Scenes theme by Mitch Bain
Edits & Artwork by Andy Stewart
Excerpts from Come to Me by Brad Fiedel and Stay by Lisa Loeb used with love
Also, we love what we are doing and the response so far has been wonderful so if you enjoy what we do and want to help us continue to do it and help us to grow, then please consider sending us a few pounds via Paypal to stronglanguageviolentscenes@gmail.com!
There is no lower or upper limit and every bit helps.