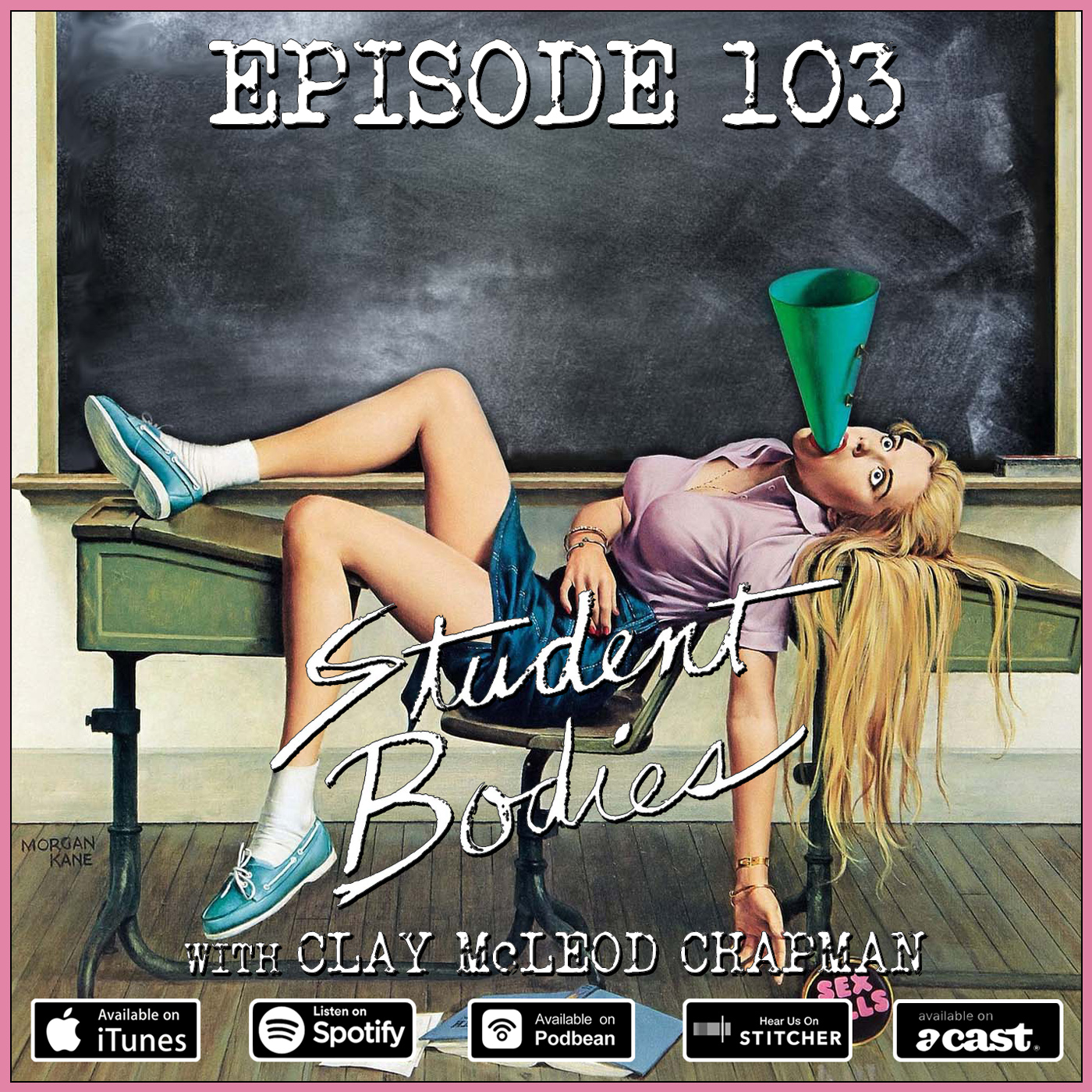 Lockdown continues. Losing control. Bring the yuks! It's Episode 103!
Our guest this week is the author of the novels THE BOY, THE REMAKING and Marvel's SCREAM: CURSE OF CARNAGE...
It's Clay McLeod Chapman!
His chosen film? Student Bodies!
The synopsis is as follows: 
In this seminal horror-comedy, an anonymous killer known only as "the Breather" terrorizes the teenagers of Lamab High by killing every student who indulges in sex.
The long list of suspects includes the school's psychoanalyst, nurse, principal and, most surprisingly, virginal student Toby, who's always at the scene of the crime.
Toby knows she's innocent, however, and vows to catch the killer.
Huge thanks to Clay for joining us! Follow him on Instagram HERE! 
Also, massive thanks to PADDY MURPHY, for his opening message! 

Please note that this episode contains strong language, conversations of an adult nature and EXTREMELY Scottish accents. 
Remember, you can keep up to date with our news by following us via the usual social media outlets: 
Plus you can drop us an email to stronglanguageviolentscenes@gmail.com.
ALSO, join THE C.H.U.D. LOCKER group over on Facebook! 
Strong Language & Violent Scenes theme by Mitch Bain.
Edits & Artwork by Andy Stewart/Mitch Bain
Also, we love what we are doing and the response so far has been wonderful so if you enjoy what we do and want to help us continue to do it and help us to grow, then please consider sending us a few pounds via Paypal to stronglanguageviolentscenes@gmail.com!
There is no lower or upper limit and every bit helps.