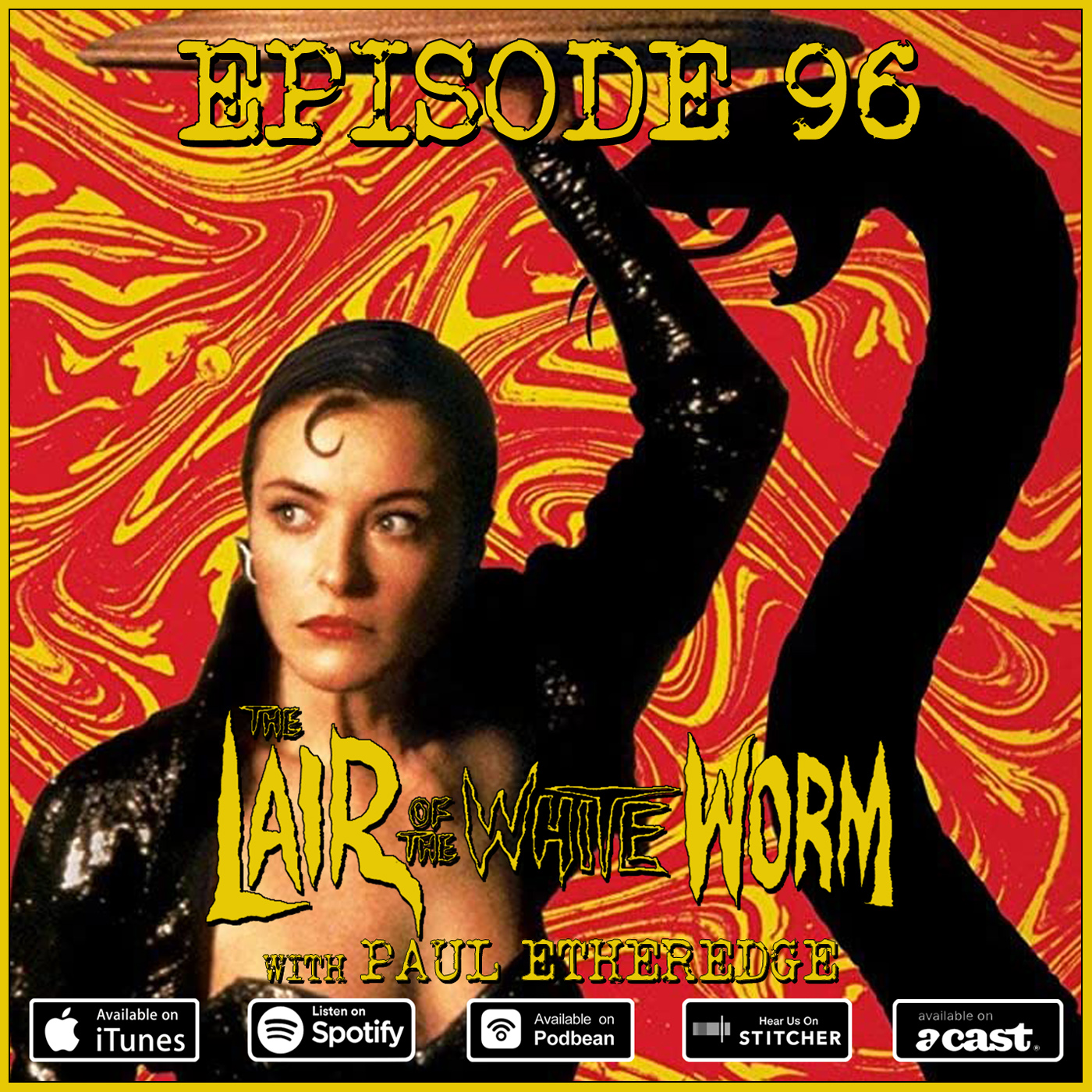 Quarantine continues. How many days have elapsed? Am I mad? Probably... The message remains. Stay in and stay safe, please. 
So, to the guest then! A man of integrity. A forgiving man. A man who has come on despite having previously covered his OWN film, HELLBENT...
It's Paul Etheredge!
His chosen film? The Lair of The White Worm!
Director Ken Russell dropped this, one of his sillier offerings, way back in 1988. It's a hoot. It's a hoot that features Amanda Donohoe, Hugh Grant and Peter Capaldi! And a big fucking worm. 
The synopsis is as follows: 
On a farm owned by Eve Trent and her sister Mary, young archaeologist Angus Flint discovers a large and inexplicable skull, which he soon deduces belonged to the D'Ampton Worm, a mythical beast supposedly slain generations ago by the ancestor of the current Lord D'Ampton.
The predatory Lady Sylvia Marsh soon takes an interest in both Flint and the virginal Eve, hinting that the vicious D'Ampton Worm may still live.
Huge thanks to Paul for joining us! Follow him on Instagram HERE! 

Please note that this episode contains strong language, conversations of an adult nature and EXTREMELY Scottish accents. 
Remember, you can keep up to date with our news by following us via the usual social media outlets: 
Plus you can drop us an email to stronglanguageviolentscenes@gmail.com.
Strong Language & Violent Scenes theme by Mitch Bain.
Edits & Artwork by Andy Stewart
Also, we love what we are doing and the response so far has been wonderful so if you enjoy what we do and want to help us continue to do it and help us to grow, then please consider sending us a few pounds via Paypal to stronglanguageviolentscenes@gmail.com!
There is no lower or upper limit and every bit helps.