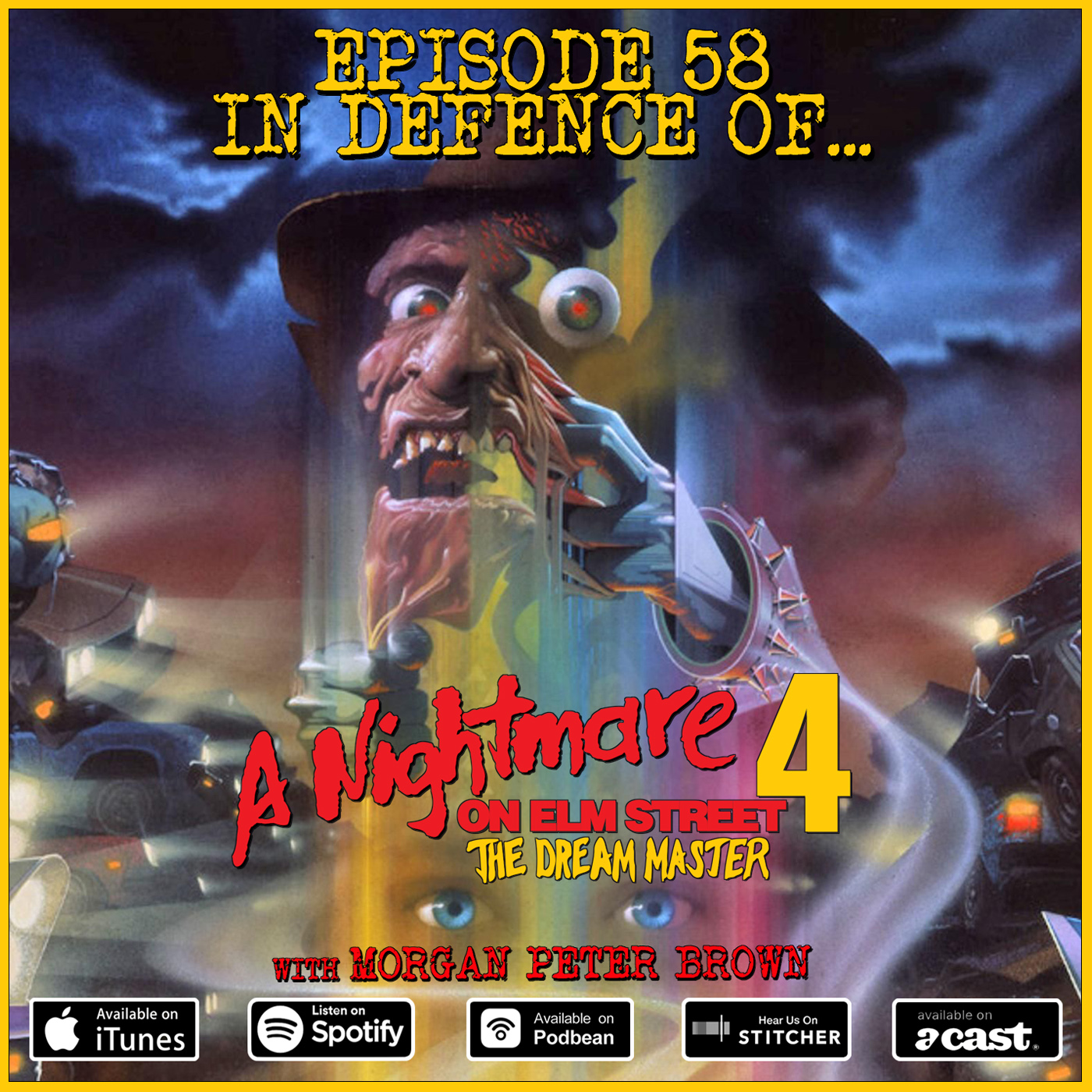 BEHOLD! It's EPISODE 58! Our guest this week is a man of many roles. You may have seen him in Modern Family, XX, All The Creatures Were Stirring, Contracted: Phase 2 or, recently on new show Dungeon Run, available on Caffeine... it's Morgan Peter Brown!
His chosen film? A Nightmare On Elm Street 4: The Dream Master!
It's ANOTHER fourth in the franchise in as many weeks. Sadly, this one is not in space. Rather rooted firmly on terra firma but within the abstraction of dreams! Freddy Krueger's fourth outing is a bit of an oddity. Worth a watch for sure but does it deserve more? Does it deserve love? 
The Synopsis is as follows:
Freddy has now killed off all the children of the parents who originally burnt him to death. Now he's starting to kill their teenage friends. Luckily, Alice Johnson, one of the endangered kids, has the special ability to bring others into her dreams. She is the Dream Master, and therefore the only one who can stop the razor-fingered prankster from wreaking more of his murderous havoc.
Please note that this episode contains strong language, conversations of an adult nature and some EXTREMELY Scottish accents. 
Remember, you can keep up to date with our news by following us via the usual social media outlets: 
Plus you can drop us an email to stronglanguageviolentscenes@gmail.com.
Strong Language & Violent Scenes theme by Mitch Bain
Edits & Artwork by Andy Stewart
R U Ready 4 Freddy used with love
Also, we love what we are doing and the response so far has been wonderful so if you enjoy what we do and want to help us continue to do it and help us to grow, then please consider sending us a few pounds via Paypal to stronglanguageviolentscenes@gmail.com!
There is no lower or upper limit and every bit helps.